Sexual Harassment Law Passes Afghan Houses
Harassment in the workplace in Afghanistan is a major deterrent to women's participation. In the private sector, women regularly suffer verbal and physical abuse, blackmail, and the use of authority to coerce sex. But this treatment extends beyond the private sector.
An October 2016 report, Barriers Faced by Women at Workplace: Analysis and Suggestions by the Afghan Ministry of Women's Affairs and the U.S. Agency for International Development (USAID), found that women's participation in government jobs is dismally low, due in large part to harassment. Fifty-four percent of female survey respondents said they do not feel comfortable while interacting with male counterparts.
The ministry reported that employers' lack of anti-harassment policies presents a major hurdle to female representation. The ministry also found that fear of abuse prevents many families from allowing wives and daughters to enter the workforce. But help might be on the way.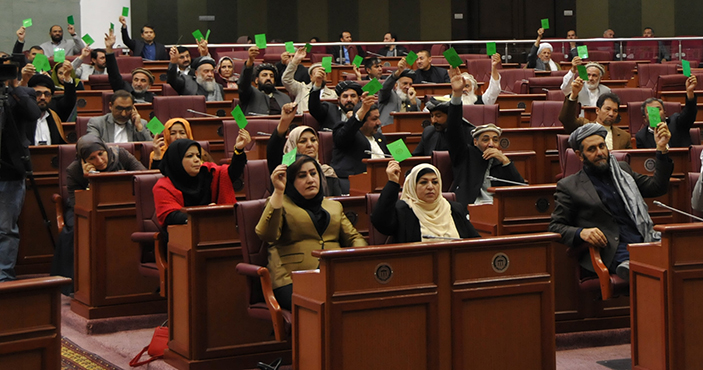 In late 2016, Afghanistan's Lower (People's) and Upper (Elders') Houses of Parliament approved the country's first Anti-Harassment Law. The law, which awaits the president's approval, defines harassment and the penalties for mistreating women and girls. Drafted by the Lower House's Commission on Women's Affairs, Civil Society and Human Rights, the law received extensive support from USAID's Assistance to Legislative Bodies of Afghanistan (ALBA) project, which:
Organized and funded a study tour to Bangladesh to interview parliamentarians where similar legislation was recently enacted;
Forged understanding on the need for legislation by organizing meetings between Afghan civil society organizations (CSOs) and lawmakers;
Assisted in editing the bill so it complies with international standards; and
Ensured that the bill complies with the Constitution of Afghanistan.
ALBA has supported the passing of more than 50 laws in parliament since the project began in 2013. The Anti-Harassment Law was introduced and passed as a Members' Bill, a remarkable feat in that bills are typically developed by ministries, and because anti-harassment issues have received little attention.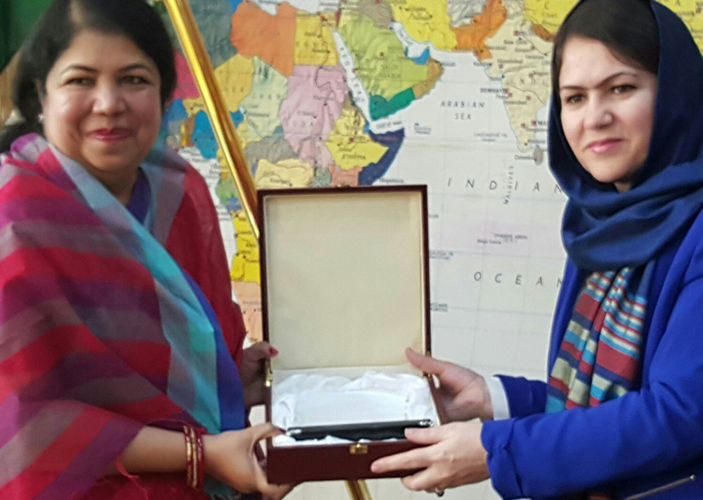 Lower House Women's Affairs Commission Leads the Fight
The seven commission members who led development of this landmark legislation set out to design an Anti-Harassment Law that would appeal to a large segment of Afghan society.
"Every family has mothers, daughters, and sisters who are affected by harassment," said Member of Parliament Fawzia Koofi, commission chair. "The aim is to depict the law as one solution to a serious issue that affects everybody."
Many Afghan women and girls are bothered daily in school and on the street. While girls' access to education in Afghanistan has increased significantly—from virtually none enrolled in 2002 to 3.5 million enrolled now—their security has not. Women and girls seeking help from authorities have typically received no assistance.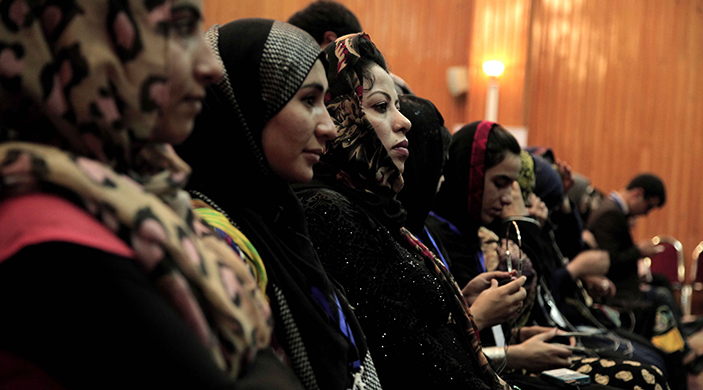 Design of the Anti-Harassment Law began with a trip to Bangladesh, where women's commission members, the Ministry of Justice, and ALBA met with nongovernmental organizations, parliamentarians, cabinet ministers, and human rights lawyers. An Islamic nation, Bangladesh shares with Afghanistan a similar history and parallel challenges in relation to hostile behavior toward women. Bangladesh passed numerous laws that tackle discrimination against women and girls, and the Afghan delegation learned how the country has criminalized sexual harassment and enacted its own anti-discrimination policies.
"Visiting Bangladesh assured our delegation that anti-harassment legislation could be designed for a country such as Afghanistan," said Koofi. Upon returning to Afghanistan, delegates further studied anti-harassment legislation from India, Pakistan, the Philippines, and Morocco to glean international best practices.
The anti-harassment bill incorporates 29 articles, each addressing problems faced daily by women and girls. Commission members were cautious not to complicate the document, as legislation tackling social norms in Afghanistan is often sidelined due to a lack of understanding and political grandstanding.
Afghan CSOs and other parliamentary commissions were invited to the table to help design the bill. The Minister of Justice took a personal interest, dedicating his own time and expertise to its formulation. ALBA ensured the document adhered to modern drafting principles, and that the complexities of the bill were explained properly.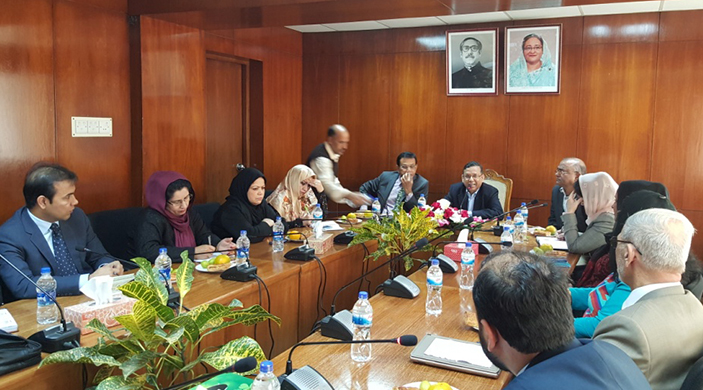 "Attitudes Can Change in Afghanistan"
Afghan President Ashraf Ghani has described the level of harassment in government as "shocking" and directed ministries to develop plans to counter abuse. Policies prohibiting women's harassment currently exist in just five of 20 ministries.
The bill calls for establishing a High Commission for Anti-Harassment to curtail harassment in government offices. The commission would include representatives from the Human Rights Commission, Attorney General's Office, other government agencies, and NGOs.
ALBA continues to support the initiative. Workshops with government and private sector stakeholders are under way to address oversight and enforcement of the law at the provincial and community levels. The commission plans to initiate a nationwide public awareness campaign to support enforcement and change public perceptions of harassment against women and girls.
This law marks a significant achievement for the unified strength of women in parliament, demonstrating that women can, where appropriate, come together on issues of common interest to design and undertake a crucial legislative initiative in the face of the small but vocal and active opposition.
Abida Liwal, ALBA's Senior Gender Advisor, said, "While it is a great testament to parliament's ability to design legislation hand-in-hand with a variety of stakeholders, it is also a positive sign that attitudes can change in Afghanistan."