Local and National, Public and Private: Resilient Education Systems in the COVID-19 Era
The COVID-19 pandemic has revealed the fragility of global education systems, as many schools have temporarily ceased in-person instruction and left students with unequal, inconsistent access to learning opportunities at home. Traditional education provision may not be possible for the foreseeable future. This crisis—and the threat of potential future crisis—underscores an urgent need to develop resilient education systems that can withstand disruption and accommodate risk.
A strong education system must have the requisite resources to adapt and swiftly minimize the harmful effects of disruptions. Decentralized decision making—supported by centralized oversight—and public-private partnerships are key elements that can contribute to more resilient education systems.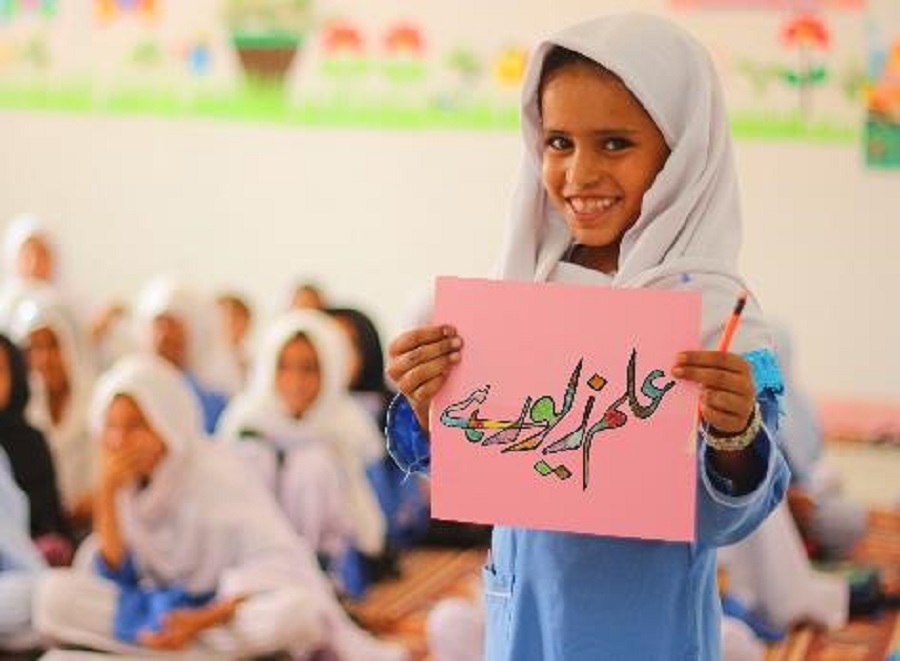 Photo from the Ilm Ideas Project, funded by DFID and implemented by DAI and TeleTaleem in Pakistan.
Decentralized Decision Making
Fiscal decentralization and administrative decision making can strengthen educational institutions and help ensure faster, more effective responses to disruptions. While the COVID-19 crisis is unique in its global scale, different communities and populations face challenges specific to their social, cultural, political, and economic contexts. The needs and requirements of communities to resume access to education services, and plan for continuity of instruction, are quite varied.
To promote education resilience, we must identify the particular challenges faced by individual communities, especially by students most at risk. Teachers, school leaders, and local administrative offices are well placed to provide insights into these needs, informing responses that are tailored to specific contexts. Provincial and local institutions are best positioned to gather this information through primary data collection methods or anecdotal evidence from parents, students, and the community.
Evidence from a 2004 study in Bolivia suggests that decentralized education systems are responsive to local needs and are better suited for planning and implementing regionally relevant, culturally appropriate solutions in large, diverse countries. To be successful, a decentralized governance system must have the agency and scope to allocate resources efficiently. For example, as a result of decentralization, Bolivia's national investment in education increased in areas with a greater need for education spending (as indicated by their low literacy levels).
Jordan is one country that has found ways to adjust its COVID-19 strategy to serve specific communities at the sub-national level. The Ministry of Education is communicating instruction to students by broadcasting lessons on television and sharing them on digital platforms. While 70 percent of children have reportedly accessed these platforms, those who belong to vulnerable groups—such as refugee children in temporary settlements—are often unable to access these lessons because they lack internet connectivity, digital devices, and data packages.
To respond to the needs of vulnerable groups, the Ministry of Education made its distance teaching website data free (during certain hours) and increased the daily duration of electricity supply to refugee camps so children can watch televised lessons. This approach only goes so far, however: children still need access to the right digital devices to continue learning through distance education platforms.
Central Government Oversight and Support
While sub-national governments are well placed to understand local needs, central governments can play fundamental roles in several key areas to ensure education system resilience. Central governments can mount national, coordinated, data-driven efforts to support sub-national institutions in financing and planning their emergency responses.
By mobilizing public finance instruments, for example, governments can activate additional budgetary resources as untied emergency funding to expand the emergency response capacities of sub-national governments. During large-scale school closures, central governments can provide technical and financial support to provincial governments to help them plan for their contextually specific continuity challenges once schools re-open.
Central governments can also organize national dialogues to help coordinate government stakeholders to improve emergency responses. Such efforts require convening the right actors, providing compelling evidence, identifying the right solutions, and influencing uptake and implementation at sub-national levels. National conversations brokered and led by central governments should be hosted in partnership with sub-national entities to ensure a universal approach, collaborative decision-making, and learning from other countries.
For example, education ministries around the world are struggling to adjust curricula and student learning objectives to fit a much shorter school year. National education systems can convene experts on the subject to coordinate with sub-national governments and provide guidelines on managing this process. In Somalia, the Ministry of Education, Culture, and Higher Education established Technical Working Groups of donors, development partners, UN agencies, and relevant ministries to develop the Somalia Education Sector COVID-19 Response Plan. Similarly, in Nigeria, an Education in Emergencies Working Group is steering the education system's response to COVID-19 across all tiers of the government and among education development partners.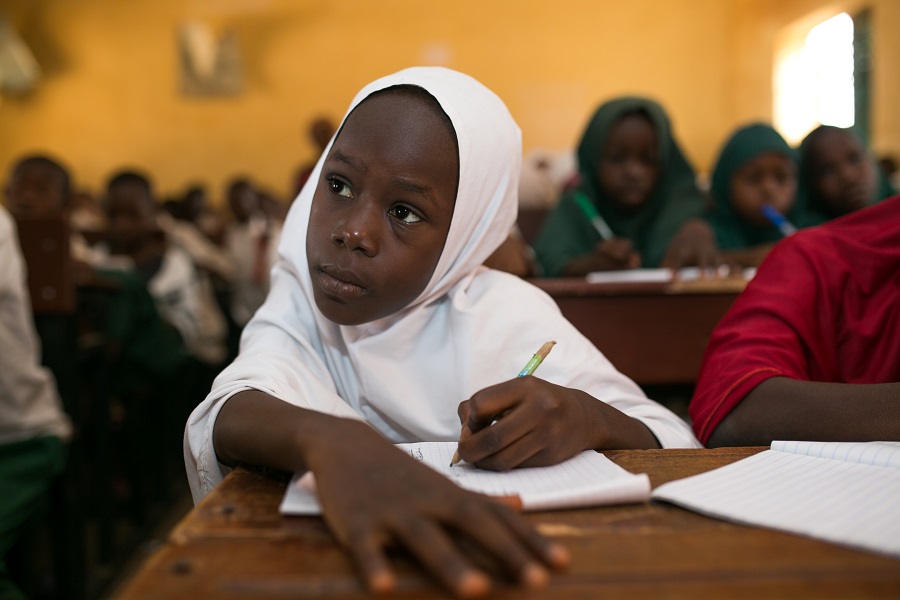 Nigeria's Education in Emergencies Working Group is helping to create safer alternatives to traditional classrooms like this one (pictured prior to the pandemic) as it coordinates the education system's response to COVID-19. Photo: DFID PERL-ARC.
Public-Private Partnerships
Public-private collaboration and coordination are necessary to make education systems more resilient. Non-governmental actors are important parts of most education ecosystems. In response to COVID-19, NGOs, entrepreneurs and businesses, private schools, and donor agencies are generating education solutions and complementing government efforts. Empirical evidence from multiple contexts speaks to the advantages of collaborative, coordinated partnerships in sustaining education during crises.
In recent decades, partnerships between governments and private actors have matured and deepened in areas such as teacher training, school management, and infrastructure development. Community-led assessment tools developed and popularized by NGOs now offer some of the most widely available (and often only) data on learning in low- and middle-income countries. Private entrepreneurial actors have developed innovations in education technology and online education content. These products and services have allowed many governments to move quickly to curate national-level responses to COVID-19, with high rates of uptake, utilization, and replication at the sub-national levels.
Low-fee private schools have been the subject of debate, but there is considerable evidence that they can help increase enrollment and learning in low-income countries. If properly supported during the pandemic, such schools might complement government service provision by absorbing large numbers of students (particularly at the primary level). Low-fee private schools could also offer employment opportunities—especially for women—at a time when jobs are in high demand. However, COVID-19 school closures are threatening the survival of a large proportion of these institutions. Recognizing and leveraging low-fee private schools as viable partners could help education systems overcome learning deficits aggravated during the crisis.
Donor agencies have resources and expertise that can draw on global evidence and best practice to inform rapid responses in developing countries. Donor agencies can also leverage their financial support and repurpose it for funding rapid research responses to find and test solutions that address delivery and learning challenges faced by the developing countries. As such, central governments and education ministries need to step up efforts to engage with the international donor community to discuss specific challenges and source global solutions.
A Collaborative Way Forward
To create resilient systems, education leaders will need to learn, unlearn, adapt, and develop systems that are better positioned to provide continuous access to education for all children. Educational access is especially important for students from vulnerable populations, who are the most likely to be exposed to household-level impacts of health and economic shocks. Decentralized decision-making, support from central governments, and public-private partnerships can help create education systems that can respond, recover, and succeed in the face of the COVID-19 pandemic and future emergencies.
Zehra Zaidi is the Director of Education for DAI's United Kingdom office. Dr. Rabea Malik is an Education Advisor at DAI.