Oman's Journey to In-Country Value: An Approach to Local Content that Works for Government and the Private Sector
For resource-rich countries looking to derive value from their extractive industries beyond tax revenues and production-sharing arrangements, promoting "local content" has become a mainstay of domestic policy in the past few decades. According to the Organisation for Economic Co-operation and Development, governments have adopted more than 340 localization measures—including at least 145 local content requirements—since the 2008 financial crisis.
In many countries, local content policies and regulations stipulate targets that are unrealistic or at best inflexible. But when Oman developed its local content strategy for the oil and gas sector in 2012, the country took a different approach. Rather than setting specific targets or implementing regulations, the Ministry of Oil and Gas led a collaborative process to create a holistic approach to In-Country Value (ICV)—one that works both for government and for oil and gas operators. While local content is typically associated with the energy sector, many countries, Oman included, are looking to these types of policies for other industries as well.
Governments looking to stimulate economic growth and create local jobs—especially in response to the coronavirus pandemic—would do well to consider Oman's experience in ICV.
How Oman Built Its ICV Approach
Although its process was designed to be collaborative from the start, Oman certainly benefitted from its strong, centralized government commitment to move ICV forward. Oman's Oil and Gas Blueprint initiative was led and consistently promoted by the Ministry of Oil and Gas to emphasize how highly the Omani government prioritizes ICV. The initiative's governance model included a strong ICV Steering Committee, chaired by the Deputy Minister of Oil and Gas, that met each month for 45 months during the design, launch, and delivery of the strategy. This Committee was made up of leaders in the Ministry of Oil and Gas, the Ministry of Manpower, Petroleum Development Oman (PDO), and executives from the nine major oil and gas operators in Oman.
This strong government leadership was critical to ensure that ICV remained a priority and that no momentum was lost as the strategy was developed and delivered. While other national governments may not be as centralized as the government of the Sultanate, they can still replicate elements of this approach by developing a local content governance model that finds a role for both government and the private sector.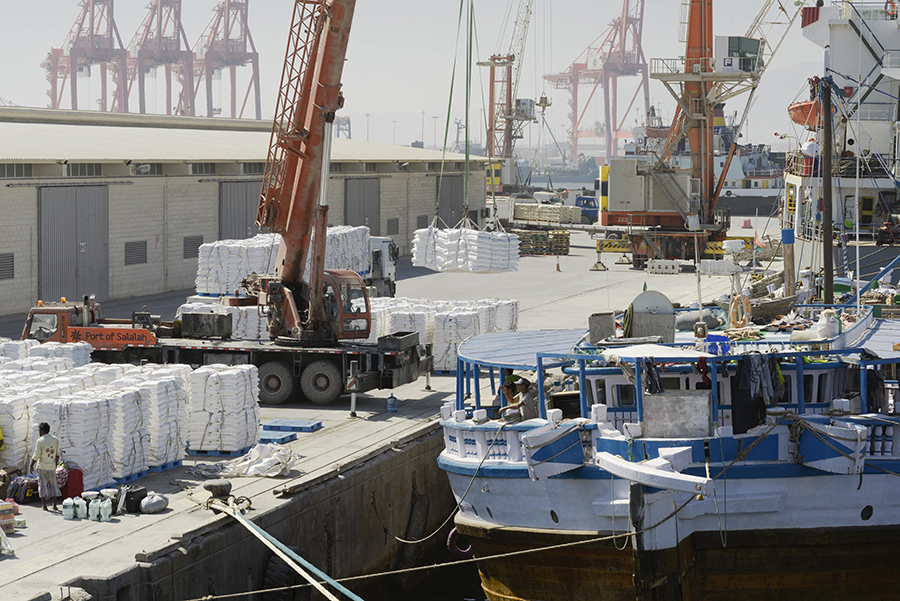 Although Oman's government took a strong leadership role, the Ministry of Oil and Gas recognized the need to work directly with oil and gas operators, which brought to the process technical expertise and deep experience implementing local content efforts in other countries, thereby ensuring that promoting ICV would not hinder investment and would be sustainable in the long run. Including the operators in decision making also generated industry buy-in, making it more likely that the private sector would implement ICV in a meaningful way.
To facilitate the relationship between the government and operators, the Ministry relied on PDO, the joint venture between the Omani government, Shell, Partex, and Total. While PDO is majority state-owned, its connections to private sector operators positioned it to be a bridge between government and the private sector. PDO was able to build trust between both sides and continues to be a leader in the implementation of ICV. Granted, PDO may be an unusual case, in that few state-owned enterprises enjoy this level of trust on both sides of the public-private divide. Nevertheless, its example suggests that policy makers should look for similar stakeholders that can serve as bridges and vehicles of collaboration between the public and private spheres.
Beyond ensuring collaboration among stakeholders in the design process, Oman's ICV team paid significant attention to information gathering, analysis, and knowledge transfer. The Ministry and PDO conducted study tours in countries with varying approaches to local content (including Malaysia, Norway, and Brazil) to understand the outcomes of different local content policies and regulations. This review led Oman to develop a holistic definition for ICV that went beyond the traditional focus on local procurement and contracting to fully capture the value generated by the oil and gas sector. The team also developed standard ICV terms and conditions, ICV metrics to standardize tender evaluation, and a clear reporting mechanism.
By broadening the definition of "value" to include activities that will develop long-term ICV (for example, small and medium-sized enterprise development, investment in fixed assets, development of training institutions), rather than just short-term ICV (local procurement and contracting), the Ministry and its partners aimed to create a sustainable path to greater ICV by incentivizing the development of local capabilities in the workforce and supply base. Following the development of these criteria, operator staff were trained to implement ICV, including how to identify market opportunities for ICV. The knowledge transfer initiative targeted all levels of each business, and included training for executives and their direct reports, and a three-day course for contract holders and engineers on how to incorporate ICV principles into project design and contracting. Sharing this information widely created a level-playing field for ICV and ensured that in-company initiatives to drive ICV are more likely to meet the new standard.
While the Ministry and its partners set lofty goals and designed a thoughtful, evidence-driven approach to ICV, they have encountered some challenges. For example, a big part of the strategy was to generate ICV by developing the capabilities of Omani companies or working with entrepreneurs and investors to start new businesses. Opportunities for such investment were identified based on analysis of the oil and gas sector's forecasted demand for goods and services, but in some cases investors found that those opportunities were not feasible. This mismatch was largely due to gaps in operator data, which required the ICV team to extrapolate the existing data to forecast spending—which in turn overinflated the size and potential of some of the identified opportunities. In the future, deeper analysis on the feasibility of key opportunities should be undertaken in cooperation with potential investors to ensure newly identified opportunities are validated by the market.
Perhaps the most difficult challenge, and one that affects other sectors too, is to address barriers to increased "Omanisation" (that is, hiring Omanis rather than expatriates). While the operators themselves are generally able to achieve high Omanisation rates, their suppliers struggle in many cases, largely due to labor laws that make Omanisation difficult and expensive. Current labor laws make firing Omanis for poor performance difficult and create wage distortions between expatriate and national labor (the minimum wage applies only to expats, not Omanis) and between public and private sector jobs (public sector wages are much higher). Though it will be difficult, aligning labor laws with ICV goals is a critical next step for Oman's government if it wishes to increase Omanisation.
Despite these challenges, Oman's ICV approach is getting results. PDO, especially, has had marked success. In 2018, it awarded $3.7 billion in contracts to nationally registered suppliers and has achieved 44 percent ICV value retained (that is, of PDO's expenditures, 44 percent stays in the national economy). This retention figure is up from 18 percent in 2012. Private sector companies have led successful initiatives, too. Occidental Oman has created a national supplier development program that diagnoses the needs of small and medium-sized enterprises and helps them develop a program to enhance their competitiveness and ability to grow. BP awarded $1.1 billion to locally registered Omani companies in 2018.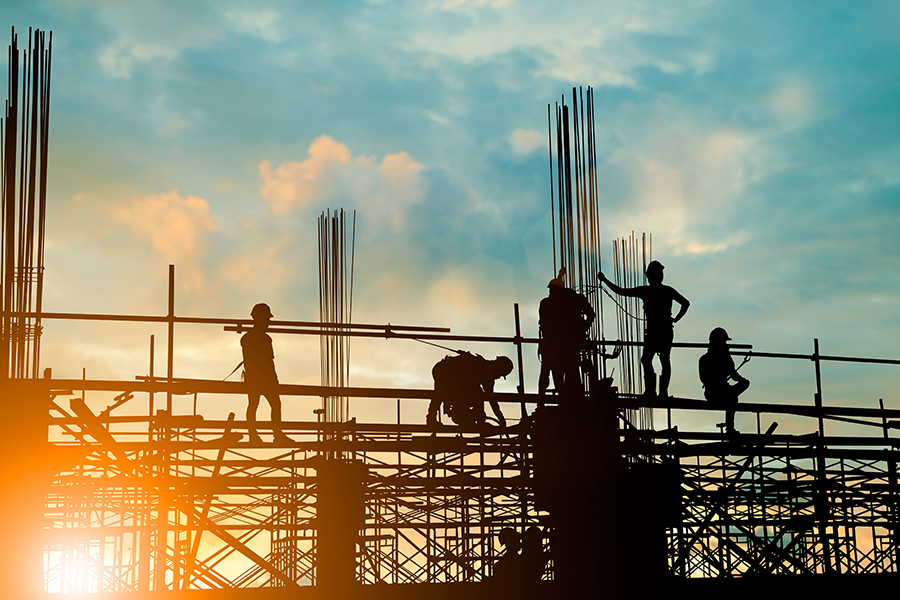 Lessons from the Oman Experience
While Oman is in many ways unique, its approach to developing ICV provides a few key takeaways that all governments should consider if they are looking to develop an effective local content approach:
Craft a strong local content governance model that fits the country context, is engaged throughout the development process, and includes public and private sector stakeholders;
Develop the approach in a collaborative manner that earns buy-in from operators and the private sector;
Identify a stakeholder that can build trust between the government and operators to facilitate collaboration;
Learn from other countries with local content regimes and share knowledge between stakeholders to establish a common understanding;
Agree on a definition of local content that considers the broader value that the oil and gas sector can bring to society, while addressing government priorities;
Create local content metrics that are easy to report on and allow for cross-comparison between tenders; and
Align related policies, laws, and regulations with the local content approach to make implementation easier and more effective.
Oman's ICV journey isn't finished. Led by the Ministry of Commerce, Industry and Investment Promotion, the Sultanate is embarking on an ambitious attempt to develop an economy-wide approach to ICV. As part of the country's Vision 2040 strategy, it wants to foster ICV across a variety of sectors to achieve greater economic diversification, reduce reliance on the oil and gas industry, and create meaningful opportunities for the Omani workforce and business community. As Oman reflects on the lessons learned from its experience with ICV in the oil and gas sector, and seeks to apply that learning in new sectors, other governments should draw from the same lessons as they consider their approach to local content.