SERVIR Demand Activity: A Key Link in Connecting Space to Village
Alerting rural villages to floods, detecting remote forest fires, and monitoring greenhouse gas emissions are some of the capabilities of SERVIR Global, a collaboration between NASA and the U.S. Agency for International Development (USAID). SERVIR integrates imagery and data from Earth-observing satellites and geospatial technologies to give policy makers around the world critical information on climate-sensitive topics such as natural disasters, agriculture, water, ecosystems, and land use. While the technology from space that SERVIR relies on is impressive, its greatest potential might lie in facilitating human connections down on earth.
Begun in 2005 as a regional project in Central America, the SERVIR network now operates out of three hubs: SERVIR Eastern and Southern Africa, in Kenya; SERVIR Himalaya, in Nepal; and SERVIR Mekong, in Thailand, along with coordination offices for USAID in Washington, D.C., and NASA in Huntsville, Alabama. The breadth of this network benefits the program by utilizing resources, talent, and ideas from around the world, but it presents the challenge of managing shared information and speaking with a unified voice about SERVIR's capabilities.
To address these communications challenges and educate policy makers about the SERVIR tools and services available to them, USAID launched the SERVIR Program Demand Activity in 2012. The DAI-led project employed a multifaceted and user-centric approach to increase demand for SERVIR's services and advance SERVIR's mission of connecting space to village.
Broadcasting the Message
Prior to the Demand Activity, the SERVIR network lacked a clear strategy for communicating what SERVIR does, and, more importantly, for connecting the development of geospatial tools and applications—led by NASA and local scientists—to the needs of decision makers on the ground.
"We are not just providing a supply of tools and technology; we are actually understanding the demand," said Carrie Stokes, USAID Chief Geographer. "What are the kinds of decisions that people need to be making that will affect the people in their country?"
To better understand these decisions, the program needed to know the existing and potential audience for SERVIR data and tools. The Demand Activity compiled a comprehensive list of users, including officials throughout the SERVIR hubs, international development organizations, host-country institutions, USAID missions, and academic institutions. The team then developed a unified approach to communicating on SERVIR's services and value, and produced a suite of outreach materials:
Brochures tailored to the needs of each SERVIR region.
Infographics translating SERVIR's offerings for stakeholders in a jargon-free way.
The "What is SERVIR?" motion graphic narrated by Dr. Mae Jemison, the first African-American female astronaut.
The "Connecting Space to Village" video, shown above, bringing together footage and interviews that showcase the technology and people behind SERVIR.
Strengthening Internal Links
Given that SERVIR represents an unprecedented interagency collaboration, the Demand Activity also focused on harmonizing and strengthening internal communications across SERVIR's diverse stakeholders.
"It's a space agency partnering with a development agency—we are probably the two most different agencies in the federal government," said Dan Irwin, NASA SERVIR Coordination Office Director. "Then partnering with really phenomenal regional institutions or SERVIR hubs around the globe."
Institutionalizing the SERVIR brand globally required a disciplined yet flexible approach. In its first year, Demand Activity team members traveled extensively, engaging virtually and in person with audiences at SERVIR's hubs, at USAID and NASA, and with DAI technical staff to build the foundation for the SERVIR brand. To promote collaboration and connection between the regional teams in Kenya, Nepal, and a newly launched hub in Thailand, the DAI team organized the first SERVIR Annual Global Exchange (SAGE) in September 2015. At the meeting in Bangkok, hub members led workshops, shared experiences, and developed strategies for promoting and using SERVIR's space-to-village product offerings. To improve internal information management, the Demand Activity team developed a "living" wiki-based Guidebook, ensuring that everyone at SERVIR can access up-to-date content, templates, and communications materials.
In addition to increasing the number of SERVIR users, USAID, NASA, and the SERVIR hubs wanted to better understand their users and strengthen linkages with them. This led to the development of a customer relations management system that allows the hubs to track how different organizations use SERVIR data and provides feedback on how SERVIR can develop its products and services.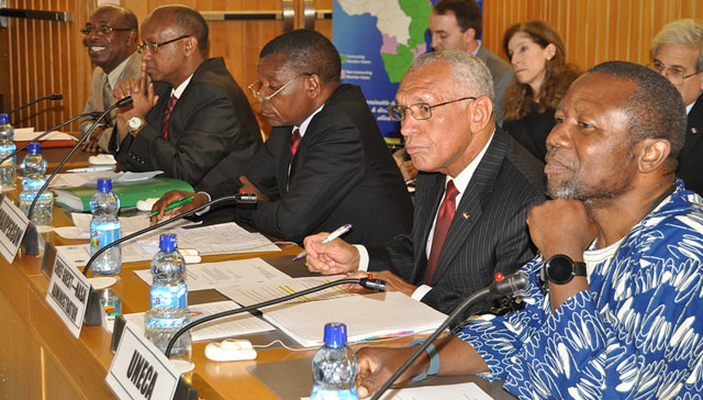 Putting the User First
One significant long-term impact of the Demand Activity had as much to do with mindsets as materials: instilling a user-driven, service-oriented approach to SERVIR activities. At the start of the Demand Activity, user-centric approaches would not necessarily have been the norm when it came to developing new SERVIR services. The Demand Activity team worked with SERVIR partners to better comprehend their users and reflect their needs in the tool development process, guided by audience assessments, case studies, performance evaluations, and embedded advisory support at hub sites.
The Demand Activity team also worked as unofficial champions of USAID's Collaborating, Learning, and Adapting approach, as reflected in the SERVIR Global Collaboration Forum, the SAGE conference, and the Guidebook wiki, all of which brought together SERVIR partners to learn from each other's experience.
SERVIR continues to work with more than 30 countries and partner with 200 institutions to provide critical geospatial data and analysis to local policy makers. With the new tools for outreach and a new understanding of how to better engage with external users and internal team members, SERVIR looks forward to using satellite technology to benefit even more people around the world while building upon the human connections that have made it successful thus far.