To Go Where We're Going, We Need to Meet Investors Where They Live
We recently attended SOCAP19, the impact investing conference held in San Francisco every October since 2008.
Like many development professionals, we're sold on the idea of engaging the private sector and catalyzing private investment in high-impact development opportunities. But we still struggle with how best to leverage our expertise, instruments, and footprint to drive capital at scale into emerging and frontier markets.
SOCAP reminded us that we have much to learn and much to gain by meeting seasoned impact investors where they live—in this case, on the West Coast.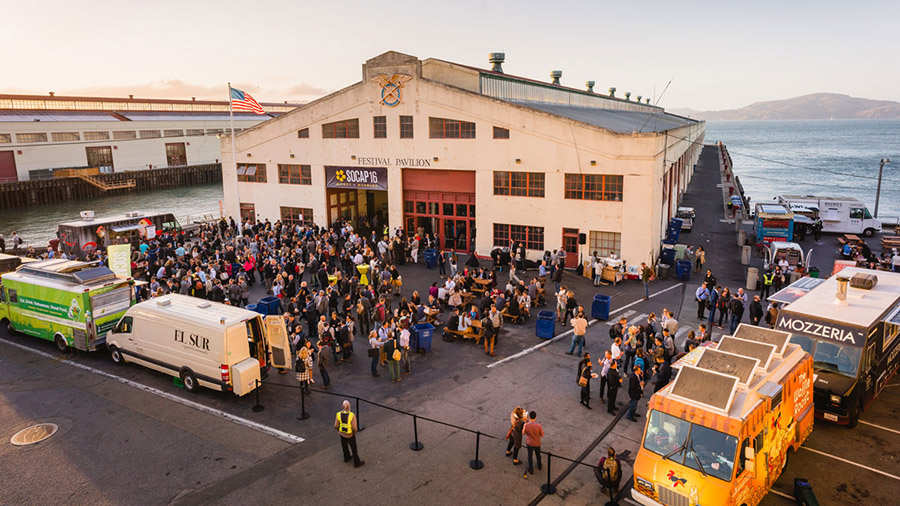 SOCAP from above. Photo credit: socialcapitalmarkets.net.
Beyond the Bubble
What are the benefits for the development community of supporting SOCAP?
Raise your profile, enhance your credibility. Both current and potential customers attend SOCAP. Senior U.S. Government officials such as Bonnie Glick of the U.S. Agency for International Development (USAID) and Dave Bohigian of the Overseas Private Investment Corporation (OPIC) were active participants, for instance. At the same time, you'll rub shoulders with major bankers and investment funds. Like any kind of deal-making, impact investing relies on building trust, sharing knowledge, and making connections—personal networking is an important part of that process.
Meet innovative new partners. We met scores of potential partners that could be excellent subcontractors or might participate in our core business in new and productive ways. Current clients such as USAID increasingly urge us to explore relationships with partners beyond the "usual suspects," and the roster of "unusual suspects" we encountered—Autodesk, Salesforce, TechSoup, Twilio, others—certainly offered insights that could enrich our service offering. Many of these unusual suspects are already part of the INVEST partner network (INVEST is a USAID initiative to quickly link the Agency to capital mobilization services).
Learn new stuff. SOCAP's crowd of 3,500 innovators has what we estimate is a 15 to 20 percent overlap with the traditional development community. Yet they grapple with the same issues we do: financing in frontier markets, when and how to use grants for catalytic financing, the future of work, getting alignment on sustainability, and identifying metrics to measure impact, among other topics. SOCAP's intense program of discussions offers an efficient way to gain knowledge about our top technical priorities—but from a bracingly fresh perspective.
What's Hot?
Overall, SOCAP this year was about the "how." Traditional funders, innovators, and institutional capital sources "get" the business case for investing in social and environmental impact alongside financial returns. The question now is how to get it done, a conversation where development practitioners have much to contribute.
Blended = "out," catalytic = "in." Several sessions addressed how to use concessional resources (donor funds, philanthropic donations, and so on) to mobilize more commercial capital, but these discussions have not yet yielded a crisp definition of exactly what constitutes the appropriate way to blend.
Grants. To be considered catalytic, grant capital should be used for proving a business model, providing capacity building services, covering opportunity costs, de-risking investments, connecting investment opportunities with available capital/funders, or addressing constraints to the enabling environment.
Data. Impact measurement and management is critical for driving capital to social and environmental entrepreneurs, but currently we have more than 150 measurement frameworks and systems to choose from. The Global Impact Investment Network is making a big consolidation play with IRIS+, which is compatible with 50 of these frameworks.
Climate. SOCAP participants clearly feel an urgency around saving the planet. Among several major initiatives announced at the conference, the Packard and MacArthur Foundations unveiled a $90 million catalytic investment in Terra Silva, a sustainable forestry fund.
Hunger. The latest thinking on food systems revolves around how to connect food with other sectors (food + health, food + climate, food + equity, and so on). The Rockefeller Foundation announced the Food System Vision Prize 2050.
Gender. The increasingly important field of gender lens investing is trying to figure out how to construct an ecosystem that accommodates both gender experts and finance folks—groups that too often speak different languages. Currently, 50 public equity funds invest with a gender lens mandate—40 of those launched in just the past 6 years—and between 2017 and 2018, $1 billion in new funds were mobilized. Our challenge is moving beyond the numbers (amounts of money, number of women benefited, and other media-friendly soundbites) to consider and evaluate the many ways investors can take gender into account. One promising avenue is the "business-first" approach to gender lens investing advocated by Value for Women, whose mission is to demystify gender inclusion in business and provide practical advice on how to do it. Worth checking out.
In short, development people will find a wealth of relevant material to absorb at SOCAP, but equally we have a lot to offer and—in our experience—a ready audience for our observations and insights. If we are serious about tapping private investment channels in the pursuit of development outcomes, this is the kind of venue where we need to stake our claims and show our value.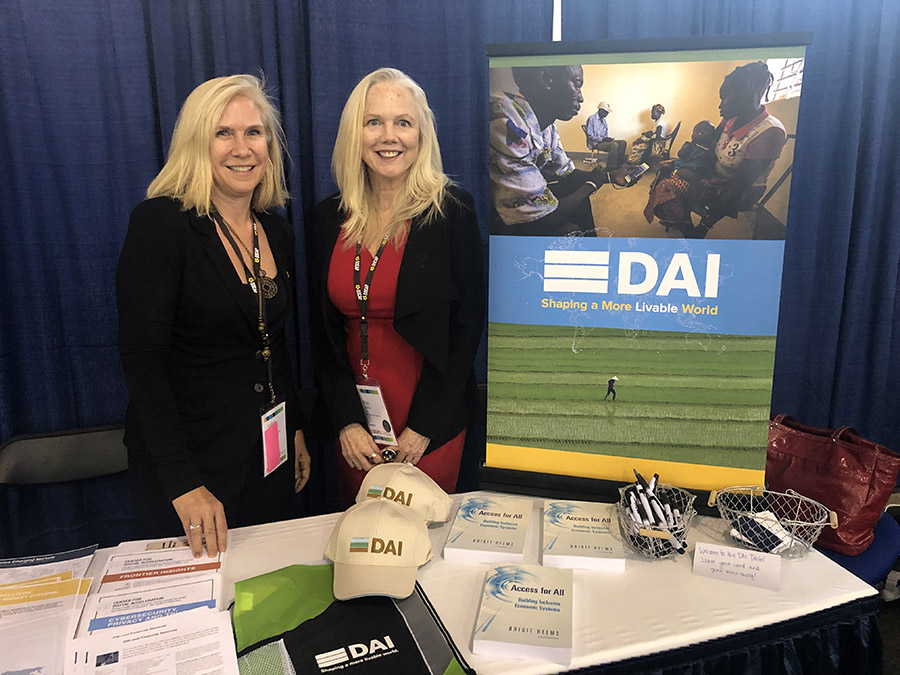 Authors Colleen Green and Brigit Helms represent DAI at SOCAP19.