Despite Regional Instability, Lebanon's Honey Sector Reaches New Heights
Even before more than 1 million Syrian refugees crossed into Lebanon, the nation's agriculture sector was struggling to serve its 4.5 million citizens.
Since 2011, Lebanon's "agripreneurs" have had to change course due to the instability in the region and risks along the border. The once-thriving Iraqi export market was eliminated with the shutdown of the Syria-Iraq border. Passage by land to key Arabian Gulf markets was blocked by the Syria-Jordan closure. Sea routes proved too costly for crop aggregators and exporters because the transit time rendered their produce less fresh and less competitive. And Lebanon's farmers lacked the crop varieties and quality of produce to meet the higher expectations of alternative markets in the Gulf and Europe.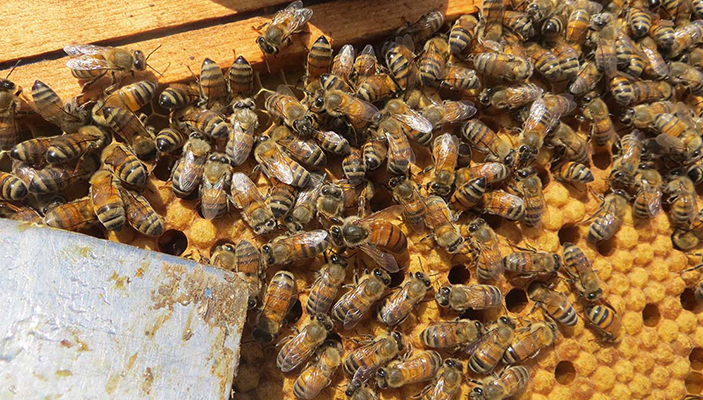 The Lebanon Industry Value Chain Development (LIVCD) program, a five-year initiative funded by the U.S. Agency for International Development (USAID) and implemented by DAI, was launched in 2012 to enhance the competitiveness of select agricultural sectors from farm to end market. However, as a result of the Syrian crisis, whose severity was unforeseen five years ago, LIVCD pivoted to assist Lebanon's agriculture entrepreneurs to adapt to the fall-out from Syria's civil war.
The results have been dramatic. The LIVCD team succeeded in assisting growers and purveyors of six targeted crops to maintain and even expand their businesses. Outstanding successes have been achieved in the country's beekeeping and honey sector, to take just one example, where production volume and value of sales have doubled since 2012 to an estimated US$70 million annually. Exports have also doubled over the same period.
The Lebanese Sweet Spot
Lebanon offers perfect conditions for producing high-quality honey: its four-season climate, ample rainfall, diverse flora, and steep elevation—from sea level to more than 10,000 feet—all contribute to an ideal honey-producing environment. This enables year-round production where honey is collected in three seasons out of four, with bees and beekeepers utilizing the nectar of numerous plant and tree varieties across the country. In addition, beekeeping and honey production entail only small initial investments and no landowning requirement.
Despite these advantages, the country's honey production was falling well short even of local demand. Most of Lebanon's beekeepers were unskilled, operating as micro or small enterprises, selling their unbranded jars of honey locally to friends and neighbors. In fact, Lebanon was a net importer of honey, including low-quality and high-priced honey from other markets.
The LIVCD team helped to transform Lebanon's honey sector by assisting beekeepers to increase production, improve quality, brand their product, tap into wholesale and retail markets, launch exports, and introduce standards and regulatory mechanisms to protect and professionalize the now rapidly expanding sector.
This assistance spurred a 50-percent increase in the number of commercial hives in Lebanon and a 36-percent increase in the number of beekeepers. As a result, Lebanon's 7,500 beekeepers doubled production, according to Ministry of Agriculture data collected in May 2016, and doubled exports, according to the Lebanese customs service.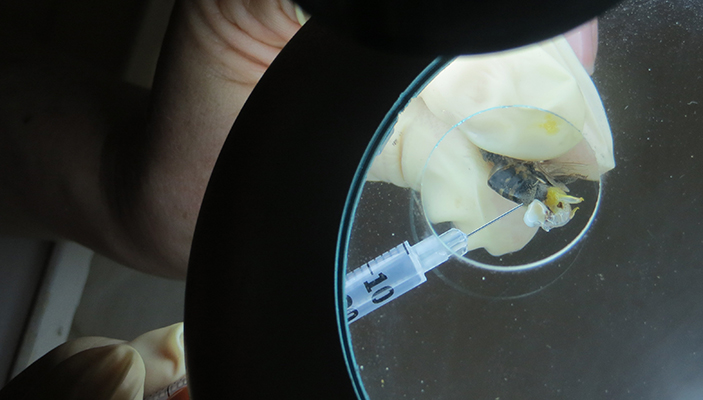 To do this, LIVCD:
Promoted a marketing co-investment with a leading honey exporter;
Established the Arab world's first center for artificial insemination of queen bees, which are typically expensive to import but are vital for repopulating worker bees and drones to maintain hive vigor and productivity;
Launched a cost-share program with honey cooperatives that assisted beekeepers to purchase hives;
Produced a practical beekeeping curriculum and training program, in collaboration with a Lebanese beekeeping expert and professional beekeepers from different areas of Lebanon, that reached fully half of the nation's beekeepers;
Collaborated with the Ministry of Agriculture and the private sector to issue a regulation against low-quality honey either imported or Lebanese;
Worked with the private sector and universities to establish professional honey extraction services and wax recycling and processing facilities that facilitate and standardize honey processing methods; 
Introduced high-tech spectroscopy capabilities to test the quality and botanical origin of honey for quality and purity;
Helped local honey processors promote their products to the Lebanese public in a coordinated way. For example, in early 2017, a LIVCD-sponsored campaign brought together the Syndicate of Lebanese Dieticians and private brands to highlight the benefits of natural, domestic honey, utilizing billboards, TV and radio, newspaper and magazine articles, social media, and a product awareness initiative in local supermarkets.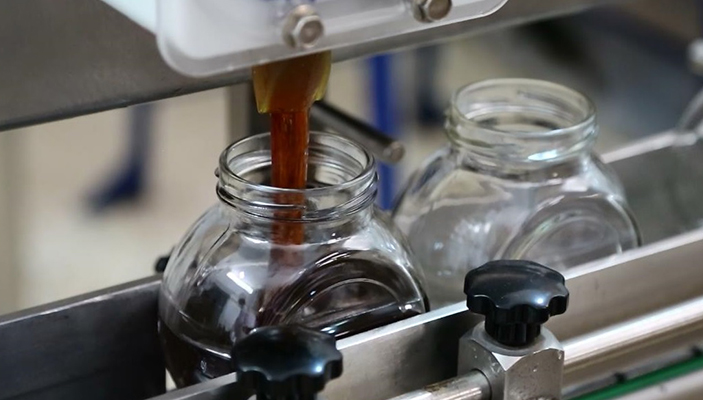 More Than Just Honey
Over its nearly five years, the LIVCD team has stabilized and bolstered an array of agricultural value chains, including apples, avocados, olives, table grapes, cherries, thyme, and pine nuts. Among the new technologies and techniques introduced:
New varieties of grapes, apples, and avocado demanded by high-value markets. By means of technical support, demonstration plots, and co-investment grants, LIVCD helped agripreneurs absorb risk at a time of political and security instability.
Modern irrigation and pruning techniques and equipment as well as electrostatic spraying equipment for export-compliant pesticide application.
Improved harvest and postharvest techniques and consumer-focused labeling and packaging of produce to meet end-market expectations in new, high-value markets such as Europe.
Innovative technology from U.S.-based National Instruments to automate and improve the processing of freekeh, a high-potential wheat cereal.
New pickle fermentation technology that greatly improves the quality and competitiveness of Lebanese pickles in domestic and regional markets.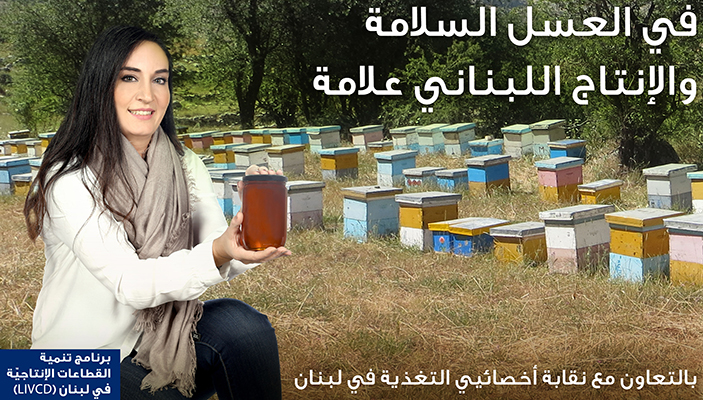 Lebanon's honey sector is now providing opportunities for growth investment and employment. There is significant and growing demand for high-quality honey in neighboring markets, and while the sector has made inroads in the export sector, less than 2 percent of honey produced in Lebanon is currently exported due to—among other factors—a lack of awareness of the Lebanese brand in export markets and a significant domestic demand, which absorbs most of the local production.
Agricultural entrepreneurs in Lebanon have done well to adapt to the uncertain conditions in and around their country. As agricultural value chains continue to adapt and strengthen, they will also continue to deliver increments of stability and economic growth for communities in a region that sorely needs it.