Ethiopia Stands Poised to Lead an African Industrial Revolution
Just over 100 years ago, Henry Ford and other industrialists revolutionised manufacturing by introducing the assembly line. They built consumer goods at unprecedented scale and cost, creating millions of jobs and bringing down the price of goods to levels that workers could afford. It was so productive that Ford could double the minimum wage and shorten the working day for his workers.
The assembly line now spans the globe. Global brands manage hundreds of suppliers that manufacture their products in dozens of countries, particularly in Asia, which has served as the "world's factory" for the past 30 years. However, as Asian wages rise and populations age, their workers have become more costly and choosy. This is prompting brands and manufacturers to turn to youthful and resource-rich Africa. Ethiopia has begun taking advantage, thanks in part to assistance from the U.K. Department for International Development (DFID)'s Enterprise Partners programme.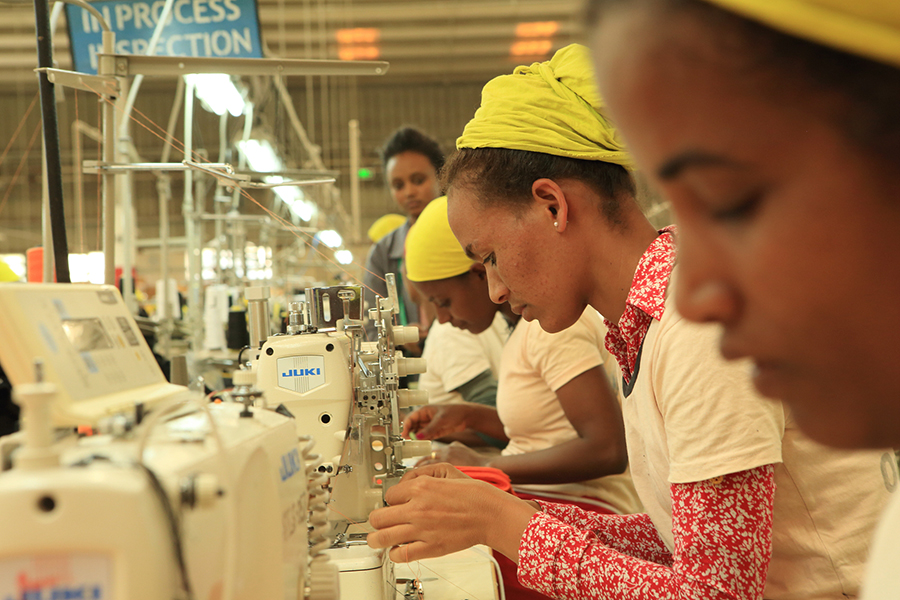 These multinationals are bringing to Africa knowledge and technologies, which African countries must be prepared to absorb. National governments need to reform as necessary to make their economies welcoming places to do business. Countries need to invest in industrial parks, transport hubs, and infrastructure to connect and support them, as well as in future workers. Ethiopia—which on April 2 seated a new prime minister, Abiy Ahmed—has already invested substantially and is well situated to reap the benefits. If Africa can create ecosystems where global value chains can thrive, the continent can gain ground on Asia in producing higher value goods and grow its share of global trade, currently at 2 percent compared with Asia's 34 percent.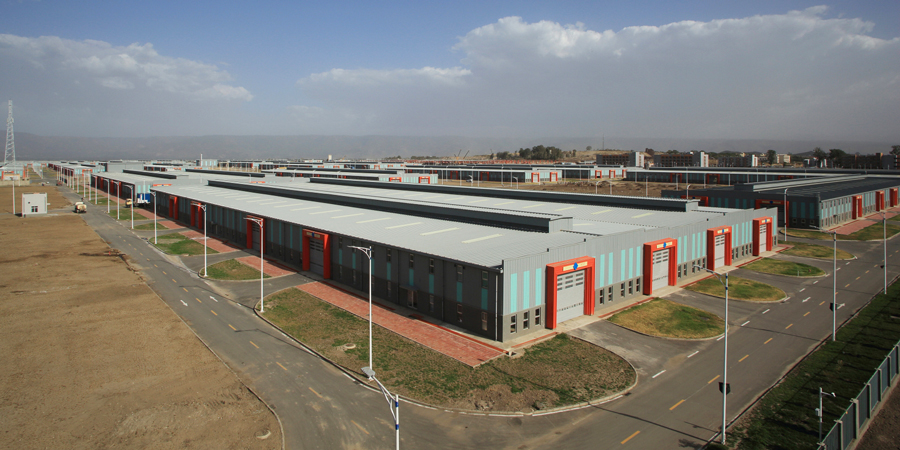 2016: Clothing Giants Stake Their Claim
The Phillips-Van Heusen Corporation, commonly known as PVH, is a company with $8 billion in annual revenues generated by brands that include Calvin Klein and Tommy Hilfiger. PVH—among other garment giants, including H&M and Vanity Fair—was an early mover into Ethiopia, choosing the lakeside city of Hawassa as its production base due to the area's abundant labour force. PVH moved fast, bringing in some of its top Asian manufacturers to invest. At the same time, the Ethiopian government financed and built a world-class industrial park focusing on garments manufacturing and completing it within nine months.
"We have started up in Bangladesh. We have started up in China. We really have been ahead of the curve. Ethiopia, or East Africa in general, is significantly ahead of where those other countries were at their respective time." —Manny Chirico, Chairman and CEO of Phillips-Van Heusen Corporation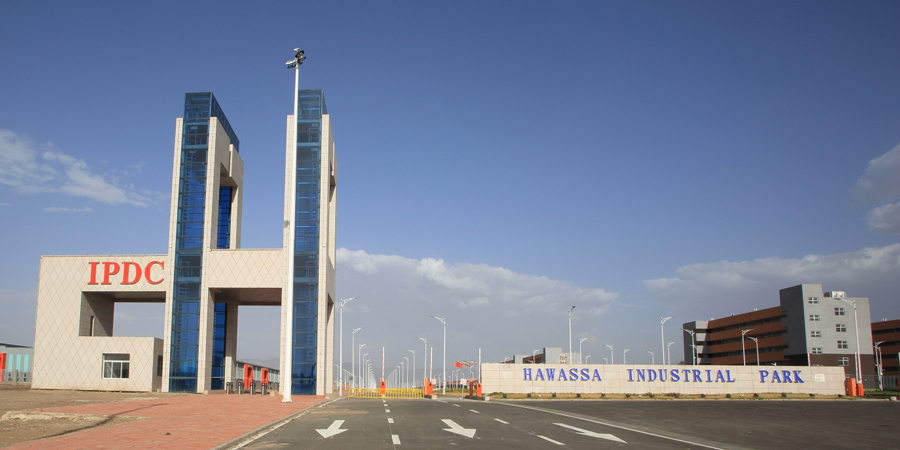 The Hawassa Industrial Park opened for business in July 2016. Production and exports have since commenced with 15,000 people hired and trained to work. Employers are hiring 100 young people per day to join the lines through a central recruitment and training platform, which was established through a joint effort by the federal and regional governments, PVH, the factories, and Enterprise Partners. The park is projected to create 60,000 jobs mostly for youth and women in coming years.
To absorb the influx of workers from the surrounding countryside, the city of Hawassa is helping its property owners build affordable rooms and facilities on their plots through an innovative housing-microfinance scheme. More than 500 rooms—enough for 2,000 workers—have been built so far, enabling the mostly female migrant workforce to integrate into the existing community. The new arrivals are adjusting and settling into their new urban and industrial environments with help from special training in soft skills—such as work ethic, teamwork, and women's empowerment—facilitated by Enterprise Partners.
Hawassa's business community is reaping rewards with noticeable increases already in retail sales and new investment. A virtuous circle is in motion—the success of the Hawassa Industrial Park has emboldened Ethiopian officials to ramp up construction of more parks with Hawassa as their model. Two more multimillion-dollar parks, in Mekelle and Kombolcha, recently opened and 10 more are in development.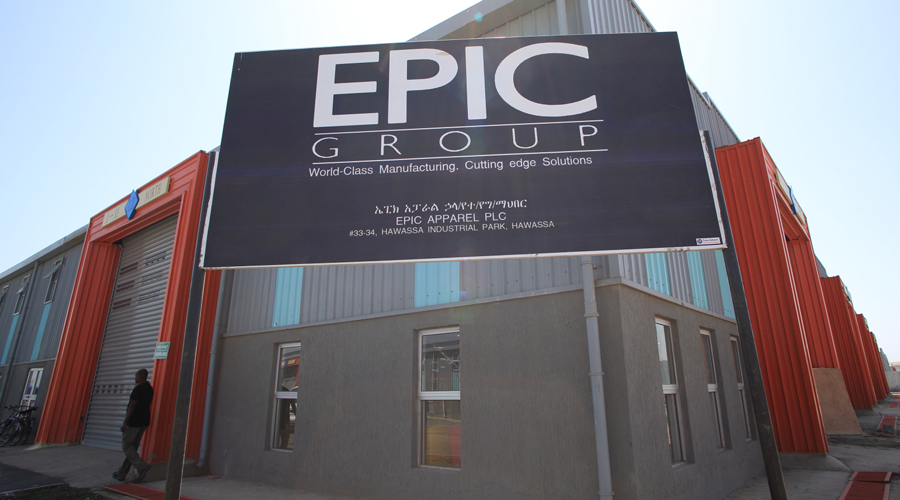 Ethiopia's Investment Paying Off
This investment promises to herald a new era for Ethiopia, creating jobs and building skills for young people, 2 million of whom will need employment to achieve the Government's ambitious Growth and Transformation Plan. The garments sector alone is targeting $30 billion in annual exports by 2030. This kind of growth would lead to the creation of thousands of small businesses and offer the farming community access to new markets, potentially triggering a much-needed transformation of the economic base away from rain-dependent agriculture toward a globally connected industry.
At this juncture though, Africans should ask one critical question: How will industry make our lives better? This is where learning from Asia's experiences is critical to ensure that any industry is socially and environmentally sustainable. The vision is to create an industrial revolution that Africa will want to keep.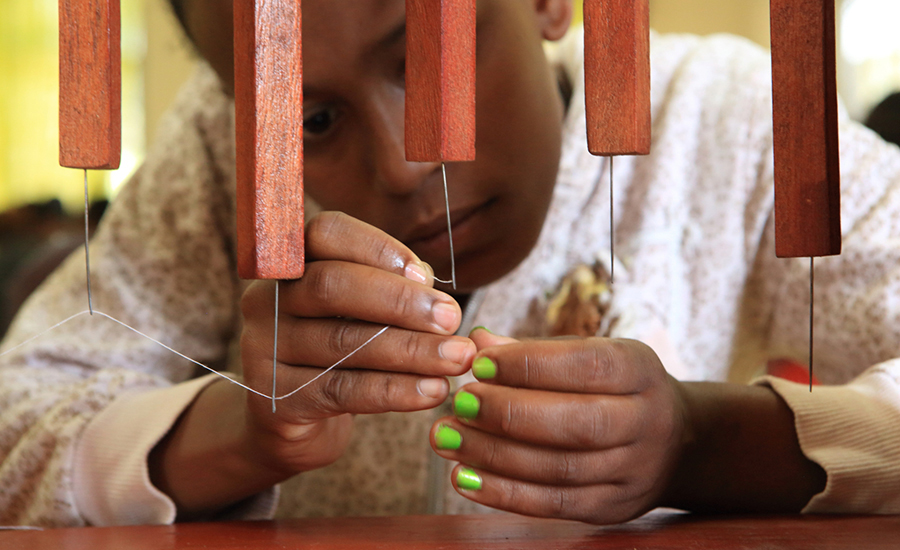 For example, Ethiopia has invested heavily in education, going from three universities and three technical colleges 25 years ago to 35 universities and 600 colleges today—thereby ensuring a labour force commensurate with its industrializing society and competitive in the international economy. The country is also making good progress toward developing its 40 gigawatts of clean energy potential—mostly hydropower, but also wind and geothermal power—to supply its factories with affordable and stable energy as well as help power its East African neighbours.
Goods also need to be moved quickly and cost-effectively by plane, train, or truck. Ethiopia has progressed tremendously in paving rural roads and intercity expressways, which will help link the agricultural and industrial sectors. Multiple rail lines to Djibouti are being completed, halving existing times to port. And as speed to market becomes ever more critical in the age of e-commerce, Ethiopian Airlines will become a strategic asset for the garment industry as it already is for cut-flower exports. As Africa's largest carrier, the airline already connects 56 African cities with more than 100 cities across the globe with nearly 2,000 takeoffs and touchdowns per week.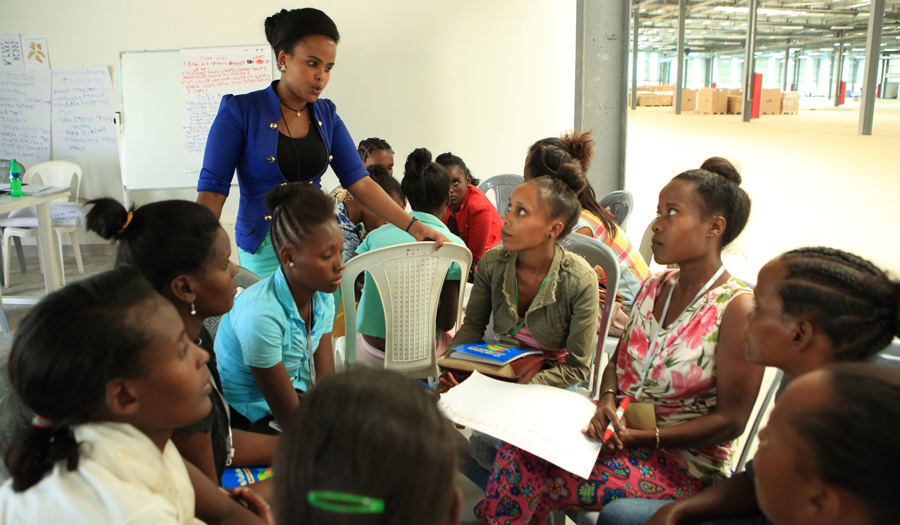 An Opportunity at Hand
The International Monetary Fund predicts that Ethiopia will continue as East Africa's fastest-growing economy, with East Africa the continent's fastest-urbanizing region. As Africa's marketplace grows, improved regional relationships will become increasingly necessary to ensure neighboring countries can trade and create wealth with each other.
Africa's economy offers room to grow in many sectors, including finance, infrastructure/logistics, and information and communication technology, to name a few. Growth in these sectors will enhance the continent's global role in the new, increasingly automated industrial revolution. As the nature of workforces evolves, Ethiopia stands poised to address emerging needs and fill the demand for manufactured goods. More broadly, an opportunity is at hand for Africa to become the go-to source for advanced and sustainable manufacturing in the 21st century.