Growing a Global Network of Microfinance Practitioners
The European Commission (EC) is one of the world's leading exponents of access-to-finance programming, known particularly for initiatives such as mentoring local banks and developing loan programmes for small businesses and green energy investment. Equally noteworthy is an EC programme dedicated to promoting microfinance in developing countries, a programme that recently closed after vitalizing a global network of local microfinance practitioners who in turn reached some 3.5 million people.
The African, Caribbean, and Pacific/European Union Microfinance Programme (ACP/EU Microfinance, 2005–2015), implemented the past five years by DAI, successfully aligned the economic and social purposes of microfinance by working at all levels of the financial system—from reforming national laws to educating end clients—in a manner consistent with the EC and ACP Secretariat's vision of integrated development.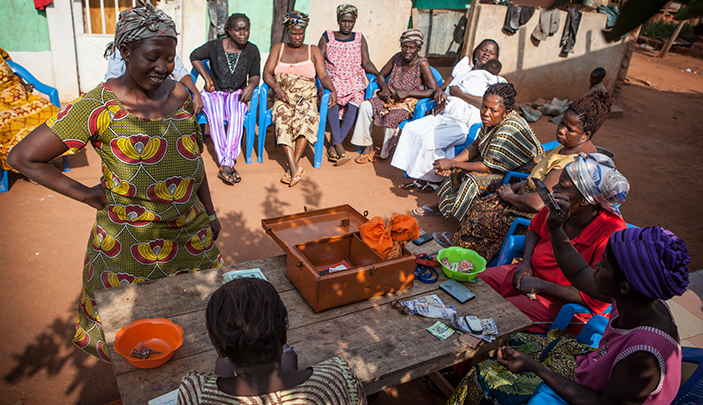 The programme made direct awards to 12 diverse, grant-winning organisations and five international organisations. In turn, these partners worked to provide basic banking services—deposits, withdrawals, financing, and insurance—and the stability and security that comes with such services to millions of poor and marginalised people. Collectively, these partners:
Provided technical assistance—such as product development, risk management, and client protection principles—to 2,443 microfinance institutions (MFIs), credit unions, self-help groups, and other organisations; and
Delivered vocational training to nearly 3,000 staff and managers from MFIs.
Working with the International Training Centre/International Labour Organization, ACP/EU Microfinance facilitated the enrolment of 57 policy makers from 32 ACP countries into the world-renowned Boulder Microfinance Training Programme.
These activities and others assisted at least 3.5 million end-beneficiaries, the vast majority of whom were previously unable to access services from formal financial institutions.
##Addressing Key Needs
The ACP/EU Microfinance grantees and stakeholders addressed three key areas: rural finance, as rural areas are still the most difficult to serve in terms of access and of product adequacy; financial literacy, to inform and empower new clients on the use of new products and services; and social performance, to help financial service providers adhere to their social purpose and keep track of their social impact.
With 2.2 million end-beneficiaries (60 percent of our total outreach) living in rural areas, our grantees and partners focused on understanding financial needs specific to the remote and rural poor. Standard MF Bank of Nigeria, for example, developed a daily savings product—Standard Adashe—for nomadic tribesmen, and the Centre International du Crédit Mutuel (CICM) developed back-to-school loan products (average €250) to help families in five sub-Saharan countries cope with expenditures for school supplies.
Grantees such as the Irish League of Credit Unions Foundation, Coopec Resopp of Senegal, and MicroSave Kenya addressed the agribusiness sector so crucial to the rural poor. Coopec Resopp piloted a warehouse receipt credit system, for example, so farmers could borrow against future harvests. MicroSave Kenya's assistance to seven MFIs led to the design and implementation of loans for dairy production, maize farming, coffee drying, and wheat coupons, and the refinement of existing loan products for sugar cane, beef, and poultry.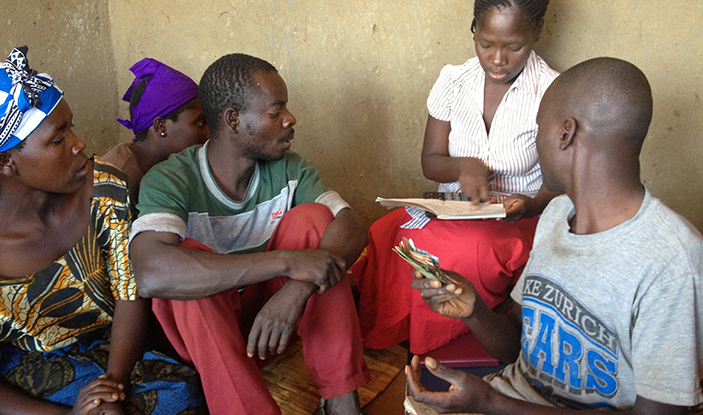 Addressing agricultural livelihoods, though, met only a part of the microfinance needs of the poor and marginalised. ACP/EU Microfinance challenged its grantees to deepen their service offering, and to do that they had to be creative. The Trias project in Ghana focused on credit life insurance and other insurance products to cover funeral and micro-healthcare costs. Other partners pursued mobile and branchless banking so customers could more easily pay their bills, receive and make money transfers, and receive government-to-person payments. Grantees Pamiga of France and Microfinanza of Italy developed products for African clients to finance solar energy investments as well as improved clean cook-stove technology.
To protect clients from going into unmanageable debt, the ACP/EU Microfinance team advised and trained grantees on financial education and promoted their passing along that knowledge. As a result, 471,558 end-beneficiaries received financial education. Some grantees embedded financial education into their credit processes, making it a compulsory part of getting a loan, or incorporated it into microentreprise/farm management training. Other grantees used radio broadcasting or short films on topics such as budgeting, basic accounting, and the importance of savings. The Pacific Financial Inclusion Programme, managed by the United Nations Capital Development Fund and co-funded by ACP/EU Microfinance developed FinEd Fiji, financial education now embedded in Fiji's primary and secondary school curriculum and provided to almost 200,000 kids on an on-going basis.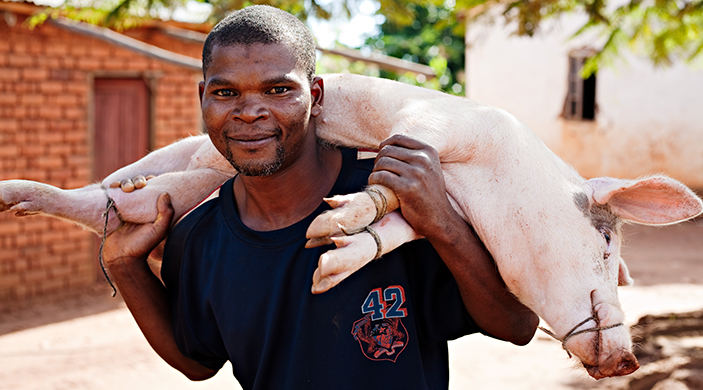 ##Deepening Microfinance
ACP/EU Microfinance believed that simply promoting basic banking for the poor is not enough. Microfinance has to aim for social impact. The programme introduced or reinforced social performance management (SPM) by setting up closely monitored indicators and training its grantees in their use. Indicators included the Progress Out of Poverty Index, fairness to women, improved yields by smallholders, and increases in income-generating activities, incomes, and household food security. At the end of the annual training seminars, 58 percent of surveyed grantees strongly agreed and 42 percent somewhat agreed that they or their partner MFIs had improved their SPM systems. A side-effect—and best practice—of these seminars was the building of relationships between grantees and donors.
All 17 grantees and partner institutions' programmes reached their main objectives. This striking achievement is all the more remarkable given the remoteness of the target groups, the lack of infrastructure, and the irregular funding our grantees faced, plus harsh externalities including political conflicts in Mali, the Democratic Republic of Congo, and Central African Republic, terrorist attacks in Nigeria, and the Ebola epidemic in West Africa.
ACP/EU Microfinance proved unique because of the variety of its implementing partners—from small African NGOs to global development organisations—and its geographical breadth, covering 52 countries over three continents. That it was able to bring balanced and fair access to finance to so many communities and people previously excluded from financial services is a remarkable legacy.