How a Place-based Approach Built Climate Resilience in Indonesia
Indonesia knows climate and disaster risk: a vast archipelago of more than 18,000 islands and 230 million people, the country faces earthquakes, tsunamis, volcanic eruptions, drought, and rising sea level. Climate change is exacerbating these risks and compounding the vulnerabilities of the Indonesian people. As recently as 2019, for example, 11 southern provinces went more than seven months without rain. Indonesia's low-lying islands face increasing flooding—ranging from tidal inundations to storm surges—demonstrating the need for active management of sea level rise.
Of the close to 4,000 natural disasters Indonesia recorded in 2019, more than 80 percent were weather and climate related, according to the Indonesia Disaster Management Agency. In January 2020, historic floods killed more than 50 people in Jakarta, Indonesia's rapidly sinking capital, and left hundreds of thousands of people displaced. To help Indonesia address this escalating climate vulnerability and disaster risk, the U.S. Agency for International Development (USAID)'s Climate Change Adaptation and Resilience project (known by its Indonesian acronym, APIK) took a place-based approach to activities—tailoring adaptation and disaster risk strategies to the contexts of East Java, Southeast Sulawesi, and Maluku. Among the project's successes, APIK:
Led the revision of the Indonesian National Climate Adaptation Action Plan and provided technical input into the National Development Plan for 2020 to 2024. As a result, for the first time, the Government of Indonesia has allocated $3 billion to the climate-sensitive sectors of agriculture, water and sanitation, coastal and marine environments, and health.
Developed a multi-stakeholder private sector partnership with the Government of Indonesia, Cargill, the Food and Agriculture Organization of the United Nations, and the Layer Chicken Producer Association of Indonesia to design and implement climate-smart chicken housing, resulting in a 7 percent increase in chicken production by the end of the project.
Engaged 42,000 people in resilience-building activities in the three provinces and trained 22,250 people in climate and disaster risk reduction.
Integrated climate adaptation and disaster risk reduction methods into 158 laws, policies, and regulations from the national to the village level.
Supported more than 130 villages in activities including creating flood contingency plans for towns along the Panguluran river and working with local government to install early warning systems for flash floods with rainfall sensors and automatic stream-level sensors connected to information displays in villages downriver.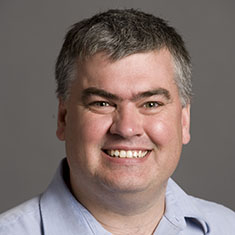 With APIK's activities wrapping up this month, Shannon Vasamsetti, a member of DAI's Natural Resources Management and Climate Change team, sat down with Paul Jeffery, the project's Chief of Party, to discuss project lessons, challenges, and opportunities.
Q: One of APIK's strengths was relationship building and engagement. What were the keys to building partnerships with the government? With civil society? With the private sector?
"Whether you want to work with the government, civil society, or the private sector, you have to make sure you are aligning to their priorities. This entails going into each conversation with an understanding of how we can support that company or organization. For us, the conversation was tailored around the overall scope of climate change and disaster resilience, but within each organization's mandate and framework, the discussion had to be about the types of things we could do together.
"With the private sector, we didn't have time to convince business to work with us—we had to go in with an understanding of their willingness. To do so, we created an entry point through a Private Sector Landscape Assessment. We also used a Business Perception Survey to gauge company awareness of climate impacts and willingness to engage. Through face-to-face meetings, we could capture the issues each company faced—what impacts did they see and how were they addressing them? Put simply, what were their continuity plans in the face of climate and disaster resilience? Technical experts in APIK could then provide assistance and training to staff to strengthen climate and investment resilience. We could see within their value chains what parts were being impacted or had the potential to be severely impacted.
"For example, we co-designed an activity with Cargill to increase resilience in their egg production value chain in Blitar, East Java. This is the main egg production center for Indonesia and a big market for Cargill as a supplier of chicken feed. But rising temperatures were bringing the productivity of laying hens down—they produce fewer eggs in the heat, and they eat less feed, which meant less demand for Cargill's product. APIK brought in expertise from the FAO and the Chicken Producer Association of Indonesia (PPRN), and we identified climate-smart chicken housing that was more sensitive to rising temperature and more hygienic. Cargill then financed construction of the climate-smart chicken shed and the PPRN built a training center to work with farmers on how to build this housing and provide better care for their chickens. We found that businesses are happy to fund initiatives that improve local resilience and are of course economically advantageous to the company."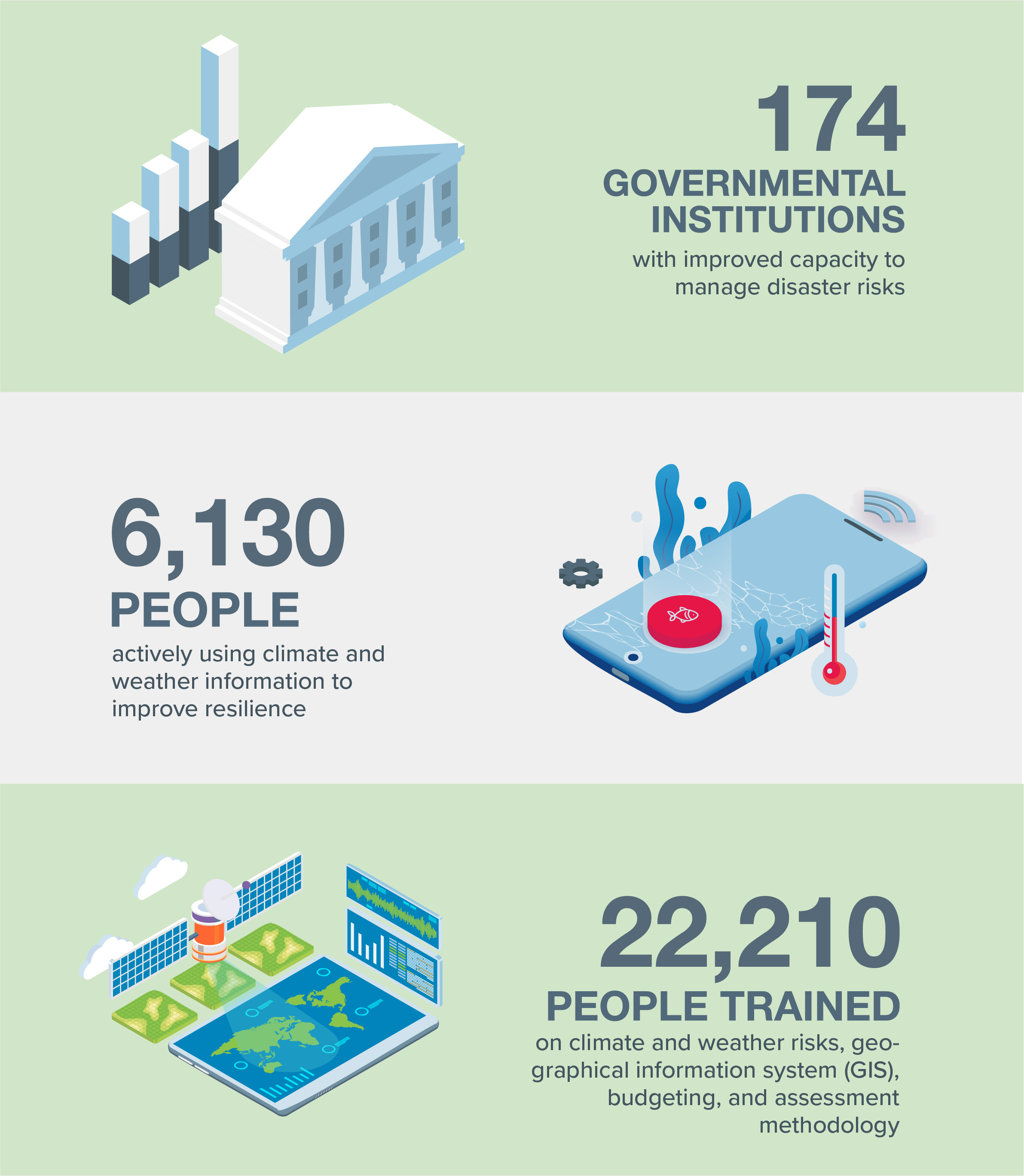 Q: That point of being economically advantageous is so key to effective private sector engagement. Could you expand on it a bit?
"Companies want action on the ground and tangible results as quickly as possible. For most, seeing is believing. In Indonesia, there is a significant concern, especially among agribusiness, that they will struggle with the reality that climate change will impact their future productivity and profitability. Our job was to show them that they could do something about it—that they could maintain successful operations despite climate change."
Q: What successful tools did the project use? Did you create new tools or adapt existing tools to your context?
"With a place-based approach, we needed to identify solutions specific to APIK's landscapes. That meant we created new tools and adapted existing ones such as the UN Disaster Risk Reduction Resilient City Index. We worked with the Indonesian Government Disaster Management Agency (BNPB) to modify the tool and use it in the Indonesian context to measure institutional resilience in cities and districts and develop a resilience baseline. Now the BNPB is rolling this out nationally. We also used a mix of vulnerability assessment methodologies, including best practices from the Asian Cities Climate Resilient Network and GIZ.
"On an activity level, we worked with fishing communities in Maluku and the BMKG (the Indonesian government meteorological, climatological, and geophysical agency) to design a display connected to BMKG forecasting. This allows fisherfolk to determine when it's safe to go to sea, given more frequent and unpredictable storms. In the past they could distinguish between seasons using a traditional, verbal system called Nanaku, which has been passed down from generation to generation. However, Nanaku was becoming less relevant due to climate change, and so people were finding it more challenging to predict seasonal changes that would signal when and where to fish and when to plant their crops. The people in the community found this tool so valuable that they used the village fund mechanism to allocate resources for continued maintenance."
Q: At the end of a project, it's always tempting to tell the story as though there is a through-line from planning to results, but five years is a long time. Over the years of implementation, did USAID's priorities change? If so, how did you incorporate new "marching orders"?
"We had to adjust early on to a funding shift that reduced our budget. On the management side, we did not have a clear picture of how things would change so we decided to put the issue aside and focus on simply doing a great job. We wanted our staff to stay motivated and excited about what we were accomplishing. This enabled continuation of implementation in line with our workplan while reducing the risk of losing staff. We had a strong working relationship with the Government of Indonesia and USAID and continued to produce results and show value. This gave everyone a reason to find other funding sources to allow us to continue our work—in the end we achieved almost everything we set out to in 4.5 years of implementation having only received approximately 80 percent of the anticipated budget.
"Because DAI also has strong [water, sanitation, hygiene] WASH sector projects, we worked closely to modify tools that would improve both WASH and climate indicators. For example, we added a climate lens to a WASH vulnerability assessment tool used in Batu and Malang City in partnership with the IUWASH PLUS project."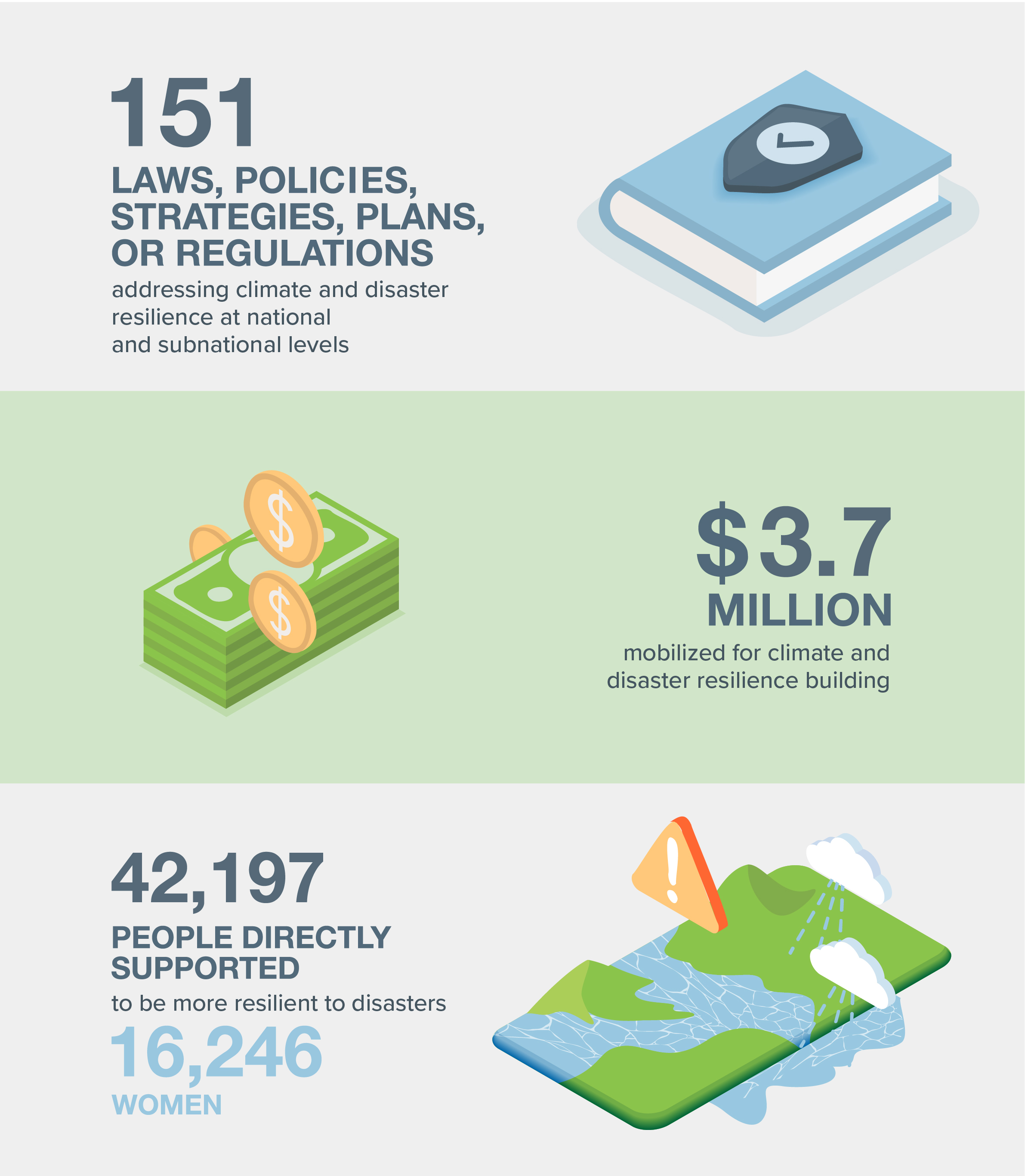 Q: Integration is a hot topic these days, and climate change really does affect a wide range of development sectors, WASH being only one of them. What did you find to be the key factors in "mainstreaming" climate change planning?
"At the national level in Indonesia, the Ministry of Environment has a climate change unit. We worked with them day in and day out. As with all governments, leadership can change frequently and unexpectedly. We found that it was important to work with the core teams to continue our activities and maintain critical buy-in. We worked with an inter-ministerial "technical team" of core ministries that was co-chaired by the National Planning Agency (Bappenas) and the Ministry of Environment and Forestry. We arranged meetings throughout the year to not only share APIK updates but build awareness between ministries of different climate and disaster resilience initiatives within the Government of Indonesia.
"One of our biggest goals was to produce a national climate adaptation action plan that could feed into the National Development Plan (NDP) for Indonesia. We started in 2016 by embedding a climate and governance specialist within the Ministry of Environment. He was able to use a range of scientific assessments to both keep climate and disaster risk at the forefront of the planning process and incorporate sound priority actions within the plan. The Government approved the NDP in early 2020 with more than $3 billion allocated to four climate sensitive sectors—agriculture, water and sanitation, coastal and marine environments, and health.
"At the subnational level, the subnational planning agency (Bappeda) was our main counterpart. They have strong capacity and the ability to convene other subnational government agencies, including the environmental agency. Of the 80 staff on APIK, only 25 were in Jakarta. In line with our place-based approach, we wanted most of our focus to be at the sites and this structure allowed us to have constant contact at the village and subnational level. For example, each village in Indonesia is eligible to receive approximately $70,000 in funding from the Ministry of Villages each year. There are approximately 75,000 villages in Indonesia, so influencing how some of these village funds are used can have a big impact. APIK facilitated workshops with the Ministry of Villages and the Ministry of Environment and Forestry to discuss the integration of climate change and disaster resilience into the policy that governs the use of the village funds. As a result, the policy was revised and so now there is a national mechanism for using village funds to build resilience. APIK was able to leverage this in villages in the three target provinces of the project and with ongoing support from the Ministry of Environment and Ministry of Villages, village leaders in other areas of the country are being made aware of this revised policy. APIK also prepared a manual for village leadership to provide guidance, tools, and examples of initiatives to help them use these funds appropriately."
Q: It sounds like some of APIK's activities are taking off on their own. From your perspective, if you could carry forward any one activity from the project, which would it be, and why?
"Hands down, our work with the private sector. The concept of climate resilience and business sustainability is talked about extensively but there are not a lot of concrete examples of it happening on the ground. Climate resilience can lead to a more profitable and sustainable business, and now we have case studies that back up that claim. I think it is critical to have the right people on your team when it comes to working with businesses. We were fortunate to have a businessman with a passion for the environment. He came from a business background that gave him credibility and the ability to speak the same language when we went into meetings with companies."
Q: What is the achievement you're most proud of on the project?
"I felt it was a huge achievement that we could not only include climate adaptation action in the NDP but back it up with $3 billion of Indonesian Government funding allocated across the four sectors of agriculture, WASH, health, and coastal and marine environments that will be significantly impacted by climate change. The types of initiatives to be funded by the Indonesian Government are based on real examples from APIK and include early warning systems, climate and weather display systems, infiltration wells, climate smart agriculture, climate field schools, awareness raising, and training. The next step is to ensure that this $3 billion is used effectively to build climate resilience."