Scaling Up Mobile Health Services to Expectant and New Mothers in Cambodia
Working in Cambodia, the Czech organization People in Need (PIN) had already produced a pilot maternal health product. Its mobile phone-based service—named Baby Care Village—was reaching select mothers and caregivers with messages on how to care for newborns. While the new service proved valuable, surveys indicated its messages were meeting just a fraction of the demand.
In 2014, PIN approached the Cambodia Development Innovations team for assistance. Development Innovations—a U.S. Agency for International Development initiative implemented with DAI—awarded PIN a grant to help scale up its mHealth project into a full messaging platform serving a wider audience.
The collaboration paid off—in November 2015, People In Need and partner Open Institute were presented with the Gold Medal at the Association for Southeast Asian Nations (ASEAN) ICT Awards in DaNang, Vietnam.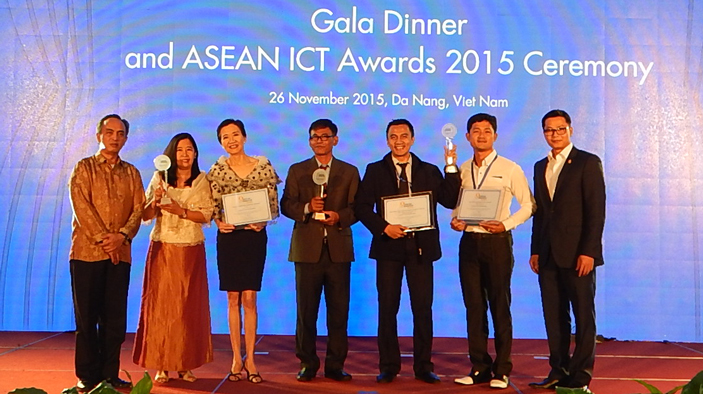 "PIN learned a great deal during the grant activities, particularly regarding better design and marketability of the service to mothers," said Tracy Yuen, Health Program Manager for PIN Cambodia. "This [knowledge] will ensure improved coverage and acceptance of the service as well as retention of mothers for longer periods."
PIN developed the service with Open Institute to address the high maternal and child mortality rate in Cambodia, where mothers were found to lack, or resist, high-quality health and nutrition information. Pregnant and new mothers register for the service either on their phones or at their health center, then begin receiving critical messages during their pregnancy and early motherhood.
Baby Care Village originally addressed the 28 days after a baby's birth, and quickly showed results: user surveys found that among participants, twice as many mothers could recognize three or more health danger signs in their infant; one-third fewer babies experienced diarrhea with fever; and 69 percent of respondents had visited the health center as a result of listening to the messages. Importantly for the sustainability of the program, 83 percent of registrants said they would be willing to pay for the mHealth service if it was expanded to cover a longer stretch of the pregnancy and postnatal period, and to include more topics, such as getting infants to eat their vegetables or sleep through the night.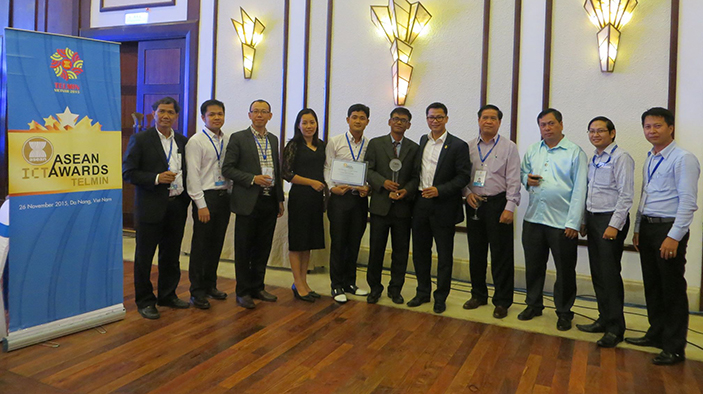 The support from Development Innovations—which brings together Cambodian technology enthusiasts and civil society groups—made possible a feasibility assessment to help PIN better understand topics such as optimal messaging versus message fatigue and beneficiaries' interest in early childhood development, with an eye to growing the service.
Development Innovations' technical experts collaborated with PIN to develop technology and user-centered design. Focus groups driven by the social marketing and design firm 17 Triggers gained insights from a pool of 20 pregnant women, 20 mothers of young children, and 6 midwives. PIN and 17 Triggers then developed topics using the "1,000-day approach," which addresses maternal needs from the end of the mother's first trimester until her child is 2 years old. The group drafted voice-message scripts and finalized 149 scripts and recordings covering approximately one message per week for 1,000 days. Messages were designed to be memorable, culturally sensitive, easy to understand, and practical to rural and urban audiences.
Voice-based technology is vital when trying to reach the widest audience in Cambodia. Fewer than two-thirds of Cambodians have Khmer language-enabled phones, meaning a significant proportion of target users—even of those who are literate—are unable to receive information via text-based SMS.
These automated calls address nutrition, antenatal and postnatal care, and maternal and child health during a window that greatly influences a child's potential to grow, learn, and rise out of poverty. The new suite of messages was designed to be easily absorbed, encourage women to seek health care in a timely manner, and promote other positive behavior change. The grant from Development Innovations also facilitated the ideation, testing, and finalization of supporting materials such as vaccination reminders. Parties are now considering ways that this mHealth technology can be applied to benefit other health initiatives.
Donors currently sponsor the calls from Baby Care Village. PIN is looking at innovative ways to ensure the financial sustainability of this pioneering program, including corporate partnerships with telecom providers, as a means to move past donor assistance and reach many more new and expectant mothers.
Baby Care Village is currently operating in Kampong Chhnang Province, and the 1,000 days expansion is being piloted in Phnom Penh, and given the success of the service so far, PIN aims to take it nationwide by 2020. If the scale-up is successful, there is a potential of reaching up to 780,000 beneficiaries and greatly improving maternal and newborn health throughout Cambodia.
For more information about the service, click here.