Getting the Message Out in Times of Discord
A mobile phone can be used to destabilize communities by spreading fear and misinformation — or it can be a force for good, used to quell rumors and discourage fear mongering. It can be used to organize arms distribution or to inform peace actors. In short, technology is neutral; it is the content and credibility of the information shared over the mobile channel that determines its effect. DAI is looking at new models to support community resilience—the ability of communities to recover, persist, and thrive in the face of conflict, to borrow Andrew Zolli's and Ann Marie Healy's formulation of the concept—and we have found that strategic messaging via mobile devices can be of great benefit to peace advocates seeking to promote stability1.
Kenya provides a good example of how communities can use technology to their advantage in the face of recurrent violence and political and ethnic discord. In the post-election violence of 2007–2008, more than 1,500 Kenyans were killed and hundreds of thousands displaced. Traditional brokers and protectors of peace—including mediators, police, and civil society groups—struggled to restore normality through traditional means. The mobile phone, now almost ubiquitous in Kenya, was being widely used to spread hate speech, fear, and rumors, and to facilitate weapons distribution and attacks in ways much faster than traditional communication mechanisms had allowed. The great boon of mobile connectivity was actually wearing away communities' resilience.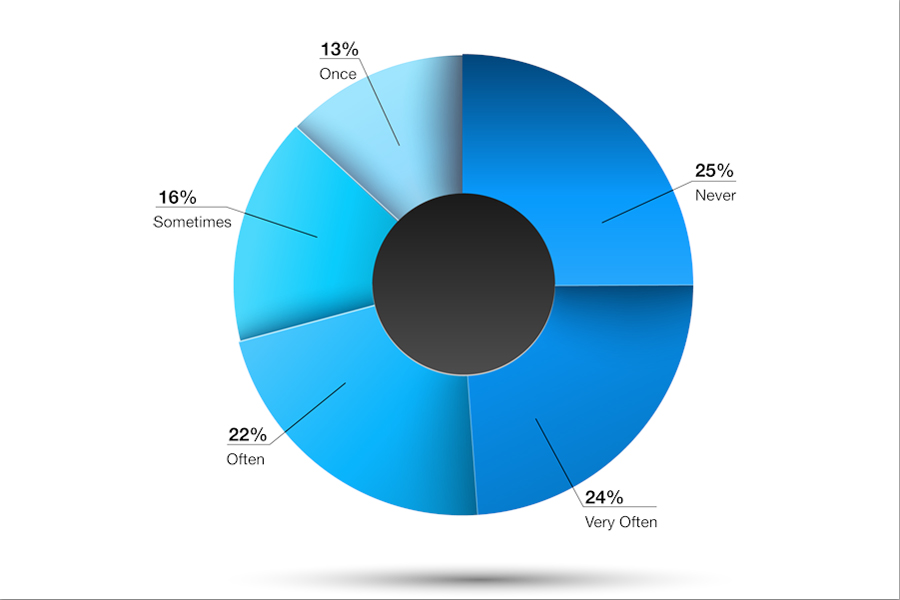 An estimated 75 percent of Kenyans own mobile phones, and texting has become one of the most common methods of communication2. By the 2013 presidential election, the government, nongovernmental organizations (NGOs), and civil society actors were all using text messages in an effort to monitor, mitigate, and manage conflict. The government, for example, set up a text service line to accept incident reports. Crisis mapping platform developer Ushahidi crowdsourced and posted reports of incidents online. And grassroots NGO Sisi ni Amani—Kenya ("We are Peace" in Swahili) used text messages to build direct relationships with individuals.
Sisi ni Amani helped at-risk communities in the Nairobi slums and Rift Valley through targeted strategic communication that 1) countered misinformation by providing comprehensive information on voting processes; 2) identified tensions in specific geographic areas and provided information on how to respond; and 3) cultivated a sense of calm through locally relevant messages and situation reports. In so doing, Sisi ni Amani's targeted, local approach built resilience at the community level, putting information into the hands of those Kenyans most likely to be in a position to instigate violence or prevent it at source. The documented outcomes of Sisi ni Amani's approach suggest that strategic messaging via mobile technology is a viable means of empowering communities to enhance their resilience.
Recovering From Conflict: Building Resilient Structures And Promoting Unity
After the election-related violence of 2007 and 2008, communities were fractured. The first step in supporting their resilience was to rebuild conflict mitigation structures, strategies, and a sense of unity. The Kenyan Government, the international community, and local nongovernmental groups launched traditional peacebuilding efforts—community meetings, forums, and workshops. Using these activities as a launch pad, Sisi ni Amani conducted face-to-face outreach through local peace advocates, registering more than 65,000 subscribers to its text messaging platform. As part of this process, the group collected individual profiles including location, gender, age, and other demographic information that would later allow message content to be tailored to particular users.
In the months leading up to the 2013 election, Sisi ni Amani used mobile communication to deliver civic educational content, send peace messages, and poll communities about their needs. A survey of subscribers found that the text messages made them feel they were directly part of a local initiative for peace and created a sense of belonging that was lacking in other community-level publicity campaigns. Text messages also reached rural residents who were unable to spend the time and money required to attend events in town.
Sisi ni Amani sought to make its text messages as impactful as possible. It worked with Ogilvy & Mather, an international marketing and public relations agency, and employed focus groups to develop a framework for crafting messages that would address drivers of behavior, mitigate risk of misunderstanding, and resonate with specific audiences. The message framework also aimed to prevent messages that would amplify misinformation or rumors, creating standard phrasing that conveyed a calming effect rather than unintentionally acknowledging and reinforcing inflammatory communications.
As the elections neared, the combination of community peacebuilding and text communications had built a strong foundation for resilience. Face-to-face interaction, organizational partnerships, and sustained outreach established text messaging as a trusted source of information that could effectively reach marginalized individuals and mitigate conflict.
Persisting Through Tensions: Using Texts To Prevent Conflict
The March 2013 presidential election was widely considered a crucial test of Kenya's developing resilience and ability to keep the peace. Traditional response mechanisms including police, local mediation, and mass media were utilized, with text messaging playing a role in proactively providing information, monitoring tensions, celebrating peace, and disrupting violence. During the tensest period—the 14 days immediately before and after the election and the time during the electoral petition that followed—Sisi ni Amani sent 682,227 messages that contributed to the peaceful nature of the election.
Sisi ni Amani's civic education, civic engagement, and peace messages were designed to counter misinformation and reduce vulnerability to rumors, which can be powerful catalysts for violence. The advent of Kenya's new constitution and voting procedures — and the fact that people were acutely suspicious of ethnically motivated vote rigging—made it particularly important to share accurate voter information. Sisi ni Amani's text messages outlined how to register, explained what to expect at the polls, and reminded people what to bring to the polling station.
One Sisi ni Amani subscriber noted that the text format was particularly important because he "could always check [his] inbox if [he] forgot anything about the election and the messages would remind [him]." He also said that having the text enabled him to teach others. People reportedly forwarded messages to other voters as they stood in line at the polls. The text became reference material for those who would otherwise rely on their memory of verbal information delivered at community meetings, or written material that they might not have with them—as opposed to their phones, which generally are on their person.
As in the pre-election period, the effectiveness of text messaging increased when it reflected and responded to immediate changes in the local context. A trained network of peace activists monitored and verified rumors, tensions, and emerging conflicts, and used that validated information to inform message content. Issues needing security attention were promptly escalated to relevant government responders. Before being sent broadly, all messages were reviewed by multiple people from different ethnic affiliations and compared against the message development framework to ensure they would have the appropriate impact. With response time potentially making the difference between the outbreak of violence or maintenance of peace, the average message was drafted, reviewed, and approved in less than 15 minutes.
Texts proved to be a most timely tool for disrupting violence. One young man said he received a message just as he and his friends were gathering to fight. Against the idea of initiating an attack, but unsure about speaking up given the intense peer pressure of the moment, he used the text message to start a conversation that ultimately put off the action. Others had similar stories: "the messages…helped many youth who would otherwise have been violent and it helped me have the courage to preach peace," said one recipient. Another reported that "people were afraid to commit violence because they thought the messages meant they were being watched." Some thought law enforcement was watching; others believed the messages to be signs from God.
In a survey conducted of all subscribers, 62 percent of respondents forwarded a Sisi ni Amani message more than once and 75 percent had more than one conversation about a text, thereby amplifying the impact of messages beyond the immediate subscriber base.
Thriving Communities: Continuing The Sisi Ni Mani Model
The Kenyan election provides proof of concept that in combination with traditional approaches and social networks, text messaging can help to build resilience in conflict-prone communities. The 2013 election has passed, but it remains important to strengthen communal resilience as Kenya moves toward political devolution — a process that will enable greater local engagement but presents new challenges, including in the field of electoral politics and the rule of law.
Sisi ni Amani is working to expand its model by partnering with existing peace organizations and training them to monitor community tensions and provide civic education and peace messaging on local issues. Building on the lessons learned and the approaches tested in the 2013 election, local leaders, NGOs, and civil society groups will be better able to identify, mitigate, and respond to tensions quickly through mobile technologies, enabling their communities to withstand destabilizing shocks and focus on peaceful development.
Takeaways
Text messaging provides a powerful channel for direct, rapid communication with conflict-prone communities.
Content is key—locally relevant targeted information will shape behavior and create value at the individual and community levels.
An integrated approach—applying technology solutions in combination with existing initiatives, social networks, and face-to-face relationships—is key to achieving optimal impact.
Footnotes